Stacy Westfall is an international speaker, professional coach, award-winning competition rider, and was inducted into the Cowgirl Hall of Fame. Stacy approached Marketing Access Pass with her initiative to create a custom website that could showcase her talents, credentials, and free training in the form of podcasts, blog articles. She needed a website that was mobile responsive and provided a modern and professional look to attract more sponsors and clients.
We created a website that would really speak to Stacy's target audience. We utilized colors, photos, and graphics that were clean, vibrant, engaging, and fresh to provide a modern and professional look. We wanted to increase conversions of visitors to subscribers by adding call to action buttons throughout her site. We also wanted to highlight her many products and services to her raving fans. We built the new website utilizing WordPress and mobile responsive technology. The website redesign now showcases her amazing brand!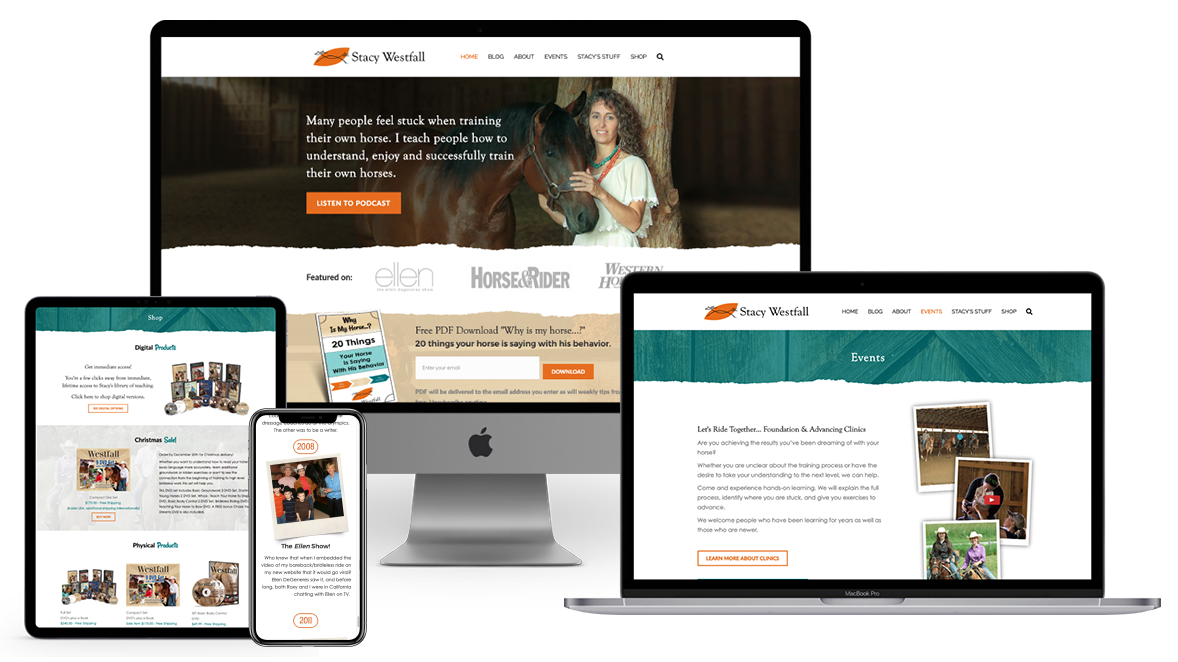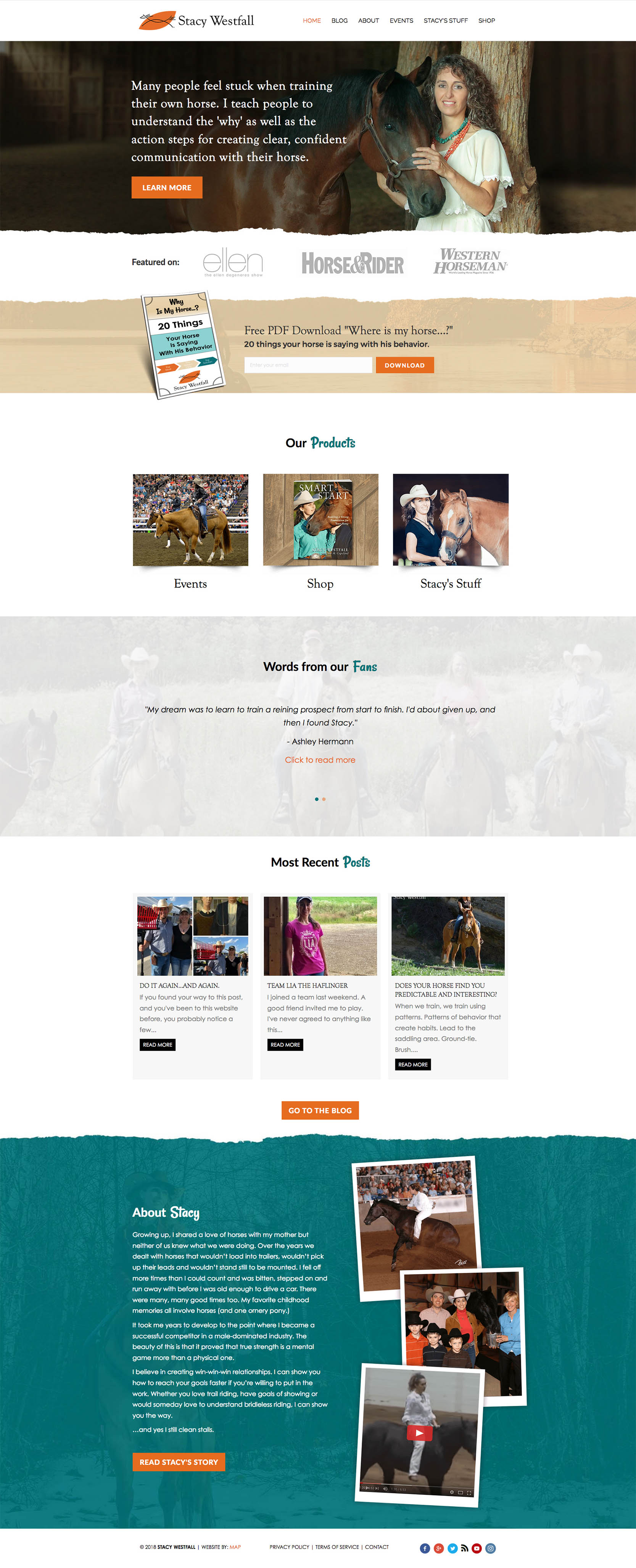 "Working with Marketing Access Pass has been a very professional experience from beginning to launch. The onboarding process revealed many of the issues that I was having with my website and ways to resolve them. The design work and suggestions regarding the photography to use on my site was very helpful. The team was extremely responsive to questions and solved any issues quickly. I'm looking forward to my ongoing monthly service with them." - STACY WESTFALL
Need a Custom WordPress Website?
Simply Fill Out the Website Project Questionnaire to Get Started!