Route 16 Veteran Podcast Website Project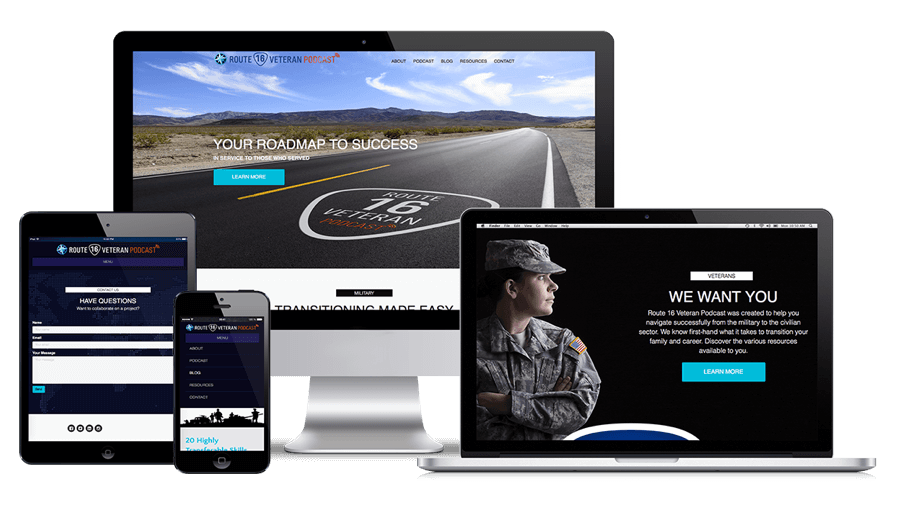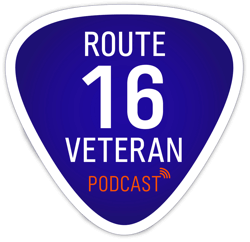 PROJECT OVERVIEW



"Route 16 Veteran Podcast" is a podcast show that provides tools and resources to help veterans successfully transition from the military.  Mike Marino wanted to take his brand to the next level and was looking for someone who he could trust to design his new site.  Anthony was the perfect fit because of his prior military background, podcasting and marketing knowledge.
OUR SOLUTION
We approached this project with the Veteran in mind.  Mike wanted a website that was modern fresh and easy to navigate.  We built the site on WordPress with an emphasis on converting visitors into email and podcast subscribers.  The website design is mobile responsive and showcases this great military veteran podcast.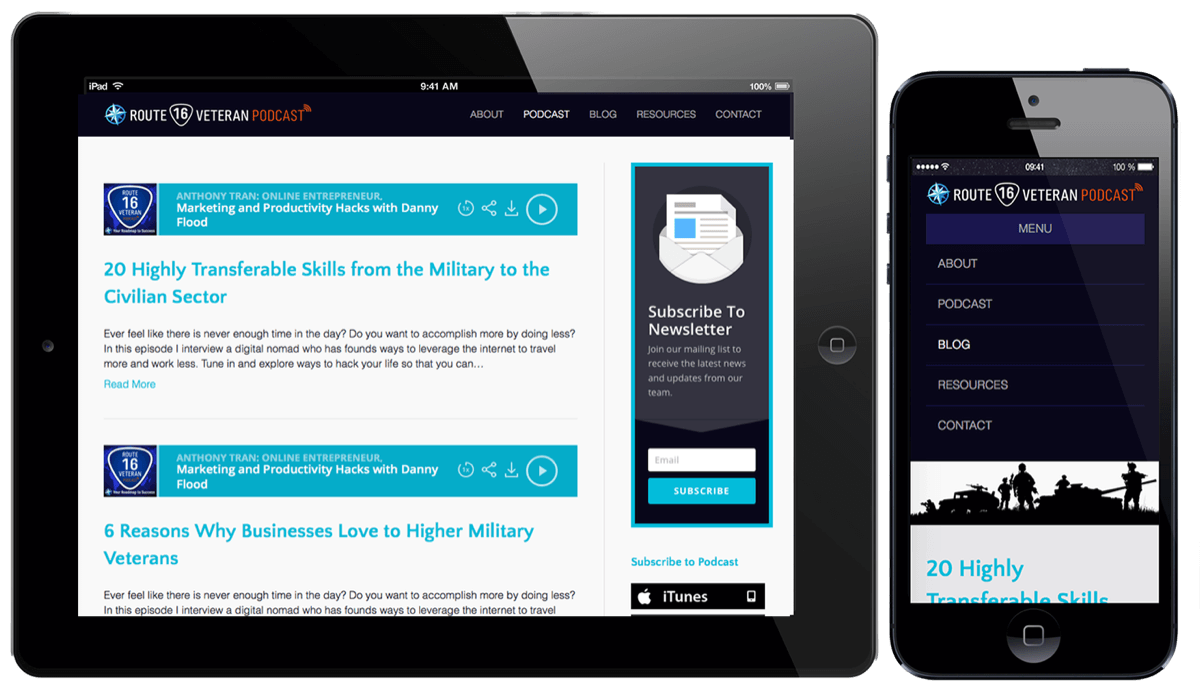 CLIENT TESTIMONIAL



"After having taken Cliff Ravenscraft's Podcasting A to Z course I was referred to Marketing Access Pass for website solutions.  At the time I was working in Japan, and from the very beginning Anthony made time for me.  He explained the process, and gave me options regardless of the time difference.  Linh and Anthony are professionals at coming up with a beautiful website for my podcast and provided me with the best customer service.  Even though I am a novice, they never made me feel that way.  MAP gave me a truly awesome website and went above and beyond my expectations.  They even went the extra mile to call me, and even made custom tutorials to help me navigate through my dashboard.  I never once felt rushed. Linh and Anthony are truly talented and have made a long time customer out of me. Thanks again!"
- Mike & Tricia Marino