"Matron of Style" is a contemporary resource to understanding Vietnamese wedding traditions and feature brides who incorporate them beautifully!  Linda Bui approached Marketing Access Pass with her initiative to create a custom website that could showcase her blog and develop a community of  women who are interested in wedding information.
We wanted to create a website that focused on the beautiful weddings.  We felt that the colors in the photographs were stunning and didn't want the website to distract the visitors from admiring the work.  Thus, we went with a minimalistic approach and used a clean white background and pastel color scheme to help the photos really stand out.  We built the new website utilizing WordPress and mobile responsive technology. The website design now showcases beautiful brides and their wedding story.  It's a great resource of information for people all around the world.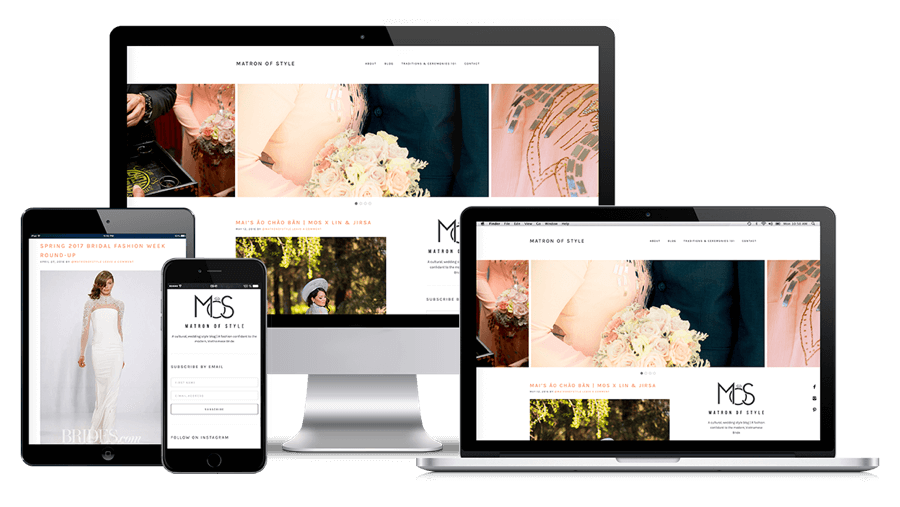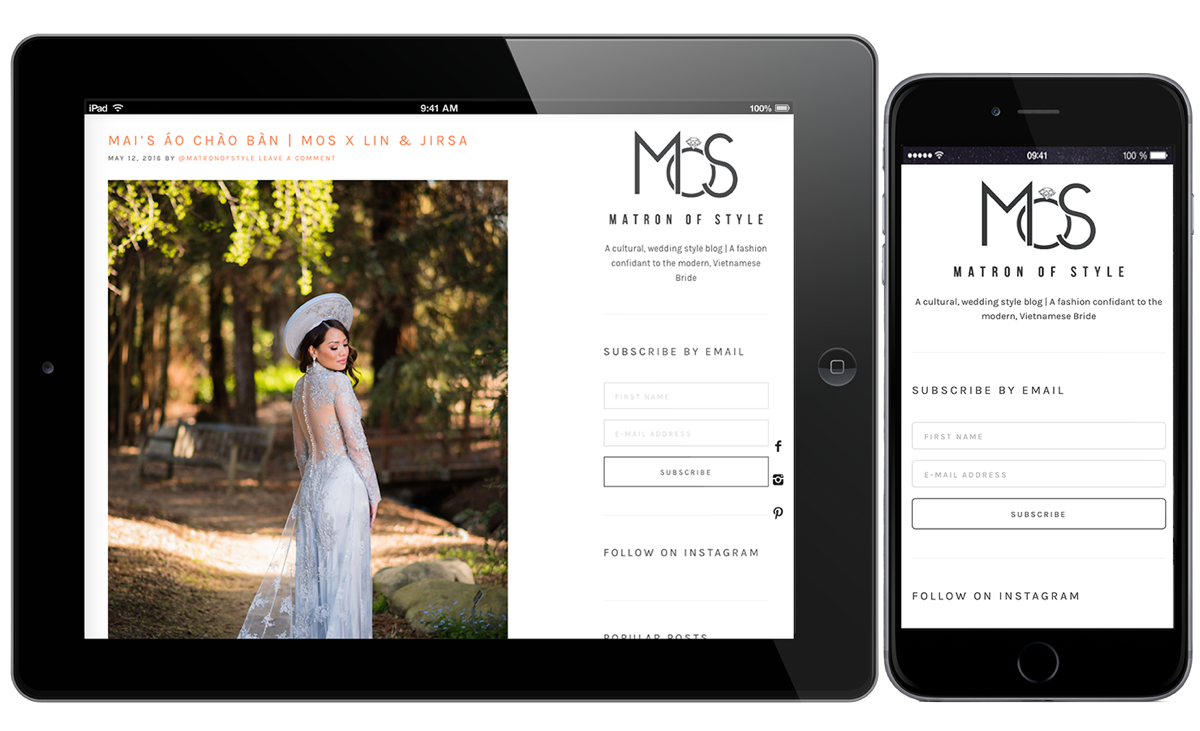 "MAP may stand for Marketing Access Pass, but in my book, it stands for Most Awesome Partners!! Last Fall, I put together a plan for a wedding style blog. By the holidays, I was committed. Come New Years, I'm all in and partner with MAP to bring my vision to life! I loved working with them for these reasons:
Responsive, reactive communication!
It took one skype meeting and we hit the ground running. We kept in touch thereafter via email and text. It obviously wasn't Anthony and MAP's first pony show and their methods for file and content sharing streamlined the process.
Honesty and integrity!
MAP understood my vision and recognized it didn't require a full custom design job--their specialty! Instead, they suggested what would work best for my individual needs.  That sold it for me! Essentially, they provided a map (pun intended) to get me started.  They handled all the back end, techy stuff to ensure the blog was secure, searchable, readable and shareable!  Aren't we all after the traffic, follows and likes??
I like it pretty.
And they sure did make it all pretty! They even "held" my hand and loaded tutorials and other tools to learn, understand and execute updates and simple maintenance.
I am over the moon with the results and am still in disbelief with just how beautiful and functional everything is!!! La-la-love!!!! Thank you! Thank you so much for every lil thing!! You're just amazing!" - LINDA BUI
Need a Custom WordPress Website?
Simply Fill Out the Website Project Questionnaire to Get Started!