"Open Sky Fitness" is a fitness podcast that provides information to help inspire and improve your life.  Rob Dionne needed help to revamp his existing WordPress website to improve his conversions and elevate his online brand.  He wanted to work with a team that not only understood his needs as a podcaster, but also had a background in marketing.  He approached Marketing Access Pass with his initiative to create a custom website that could showcase his brand, fitness experience, and podcast.
Rob and Devon Dionne have great credentials and experience in fitness and nutrition.  We wanted to showcase their ability to provide real results to clients.  We gave them a clean design that was easy to navigate for users who were tuning into their podcast.  We integrated email optin forms strategically on their homepage and show notes page to increase conversions. The website design now showcases both Rob and Devon's personal and professional background, podcast and fitness store.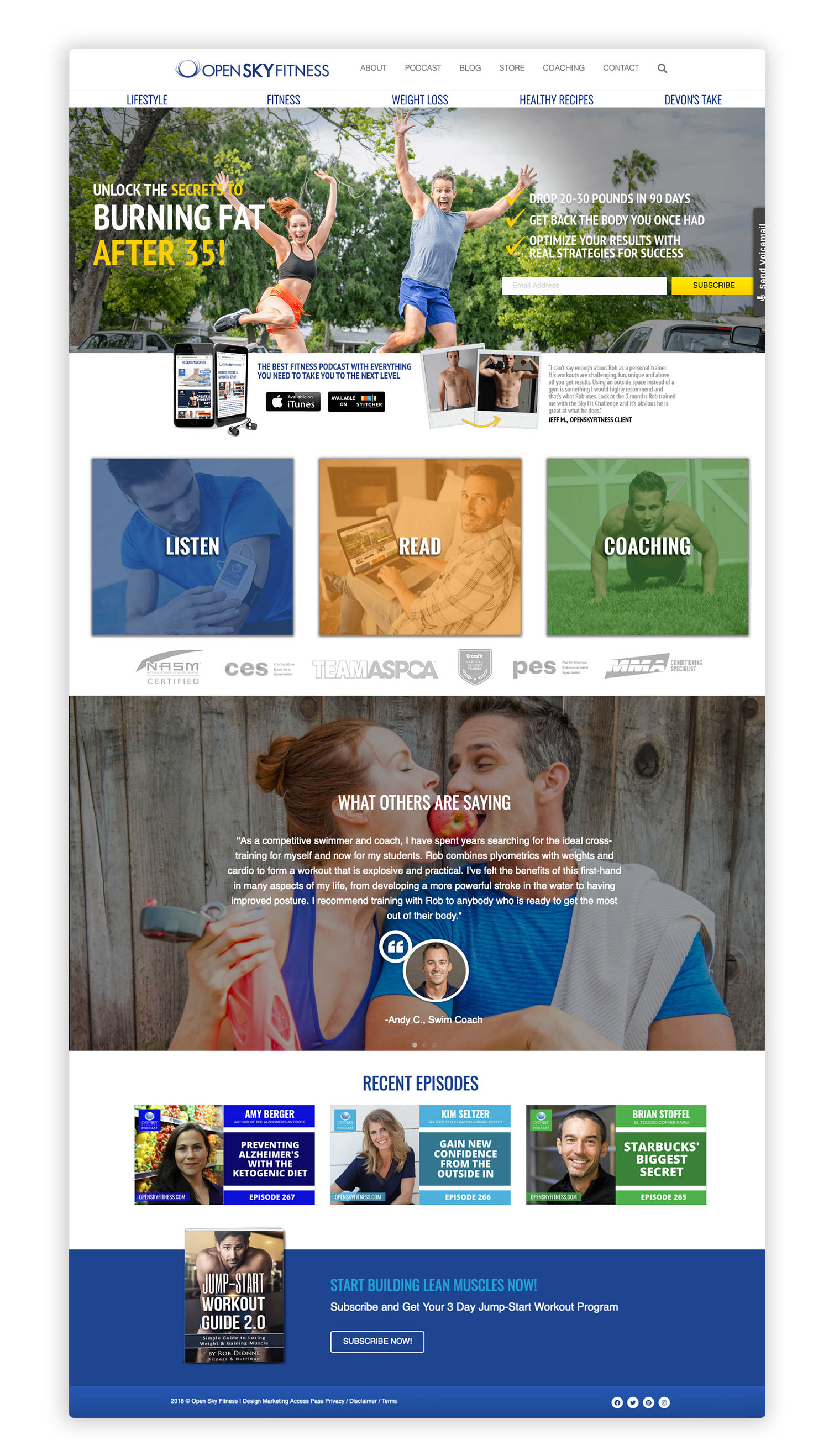 **Please note that photos of website design were taken at date of completion. Current live website may appear different.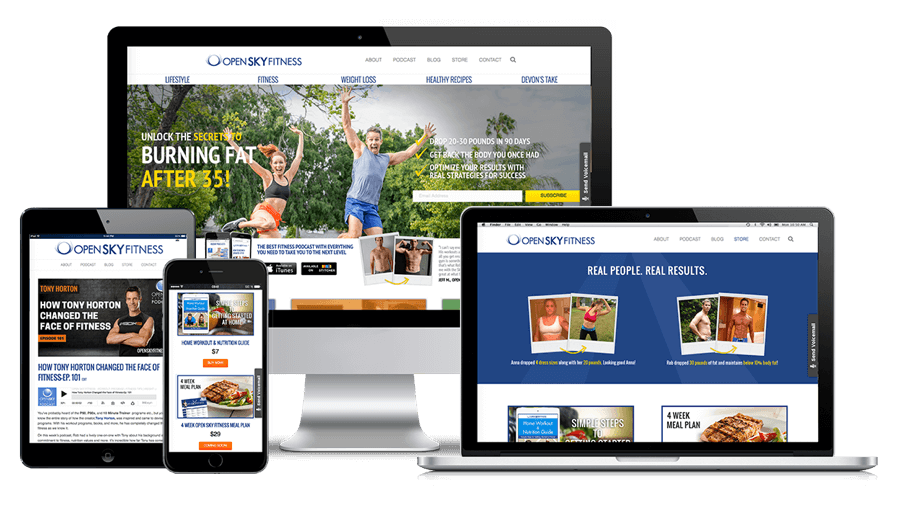 "10 out of 10" - Because you're awesome :)" – ROB & DEVON DIONNE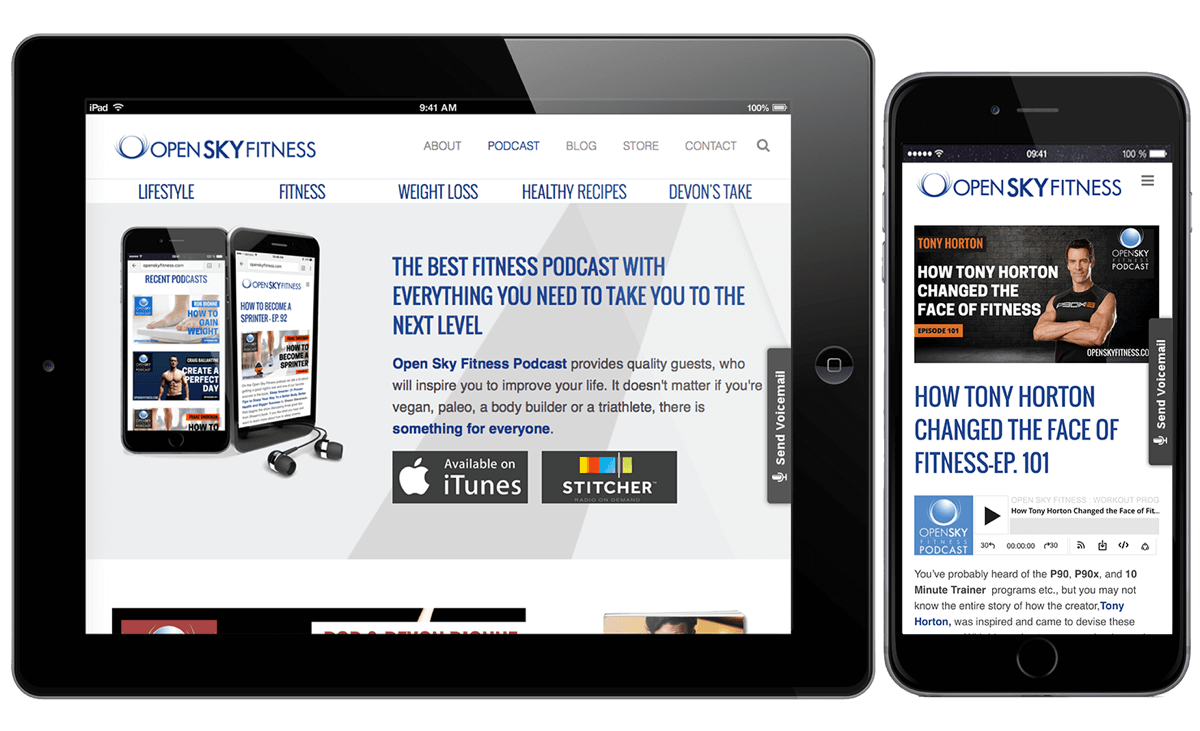 Need a Custom WordPress Website?
Simply Fill Out the Website Project Questionnaire to Get Started!