Teal Color Meaning: What is the Meaning of the Color Teal?
Are you curious about what is the meaning of the color teal? We will share the answer in this article.
Teal is a vibrant color that resembles the color of the sky and the vast ocean. Compared to blue-green and turquoise, teal has a darker shade, containing more green color.
The closest color to teal is cyan, only darker.
If teal is your favorite color, you might be wondering what this preference says about your personality.
In this article, we are going to explore the meaning of the color teal and its effect on brands and interior design.
Keep reading…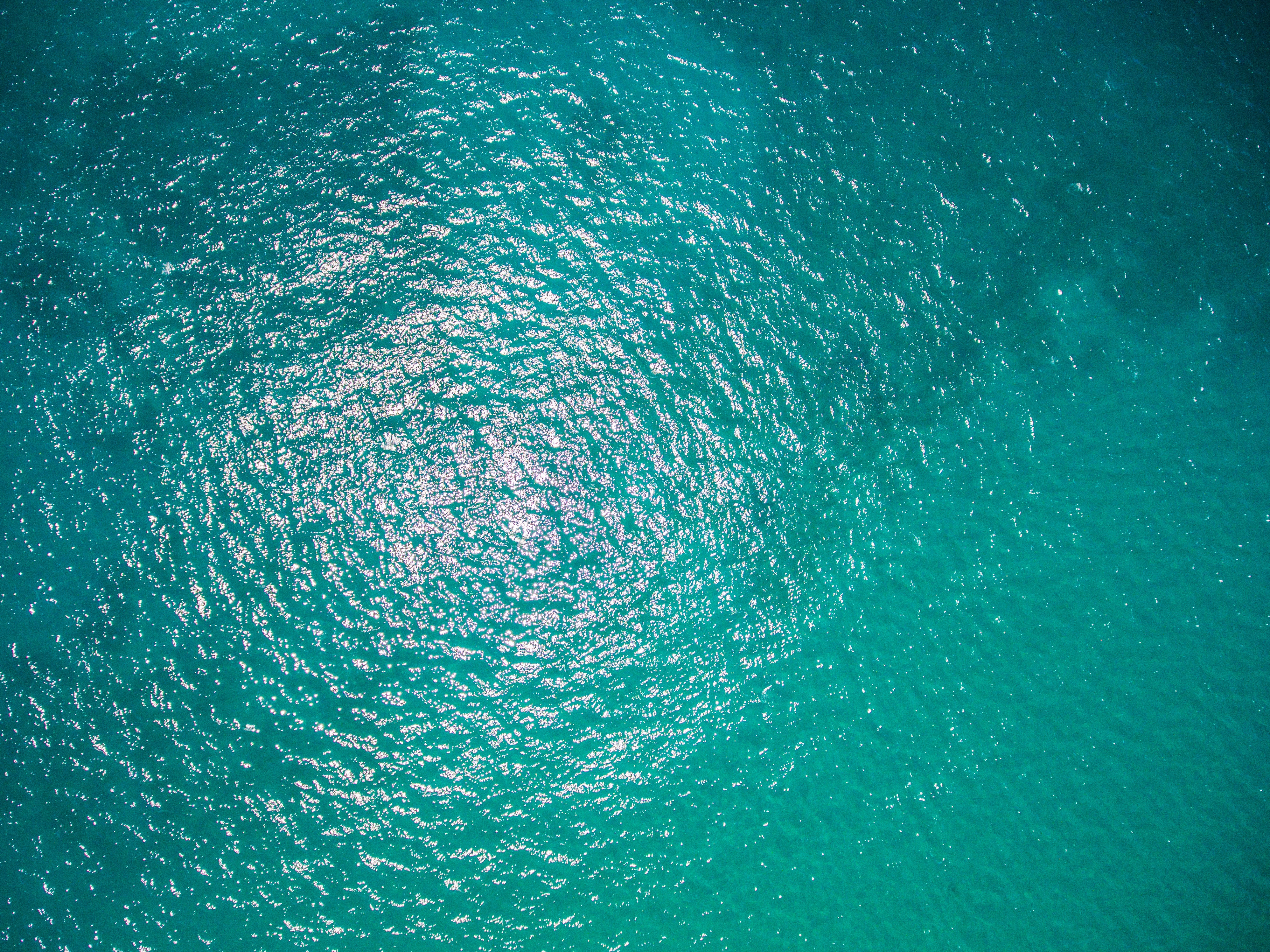 Teal Origin and History
The name teal comes from the common freshwater teal, a part of the duck family. This animal has a stripe around its eyes that extends to the top of its head, which is mostly referred to as the color teal.
The term was coined as a color back in 1917 and was later used globally to refer to a blue-green color.
In the United States, the color reached a certain height of popularity during the 1990s, when sports teams used teal as the color of their uniforms.
Interior designers officially used the color in the 1950s and 1960s, shortly after the Plochere Color System was formulated.
Today, teal is widely used for home decoration, arts and crafts, paint, fabric, electronics, and much more. It has achieved popularity among the youth, associated with retro- and pop-cultures.
It was in 1990 when Crayola named teal blue as part of their crayon set. This shade of teal resembles blue more than the real teal we know today.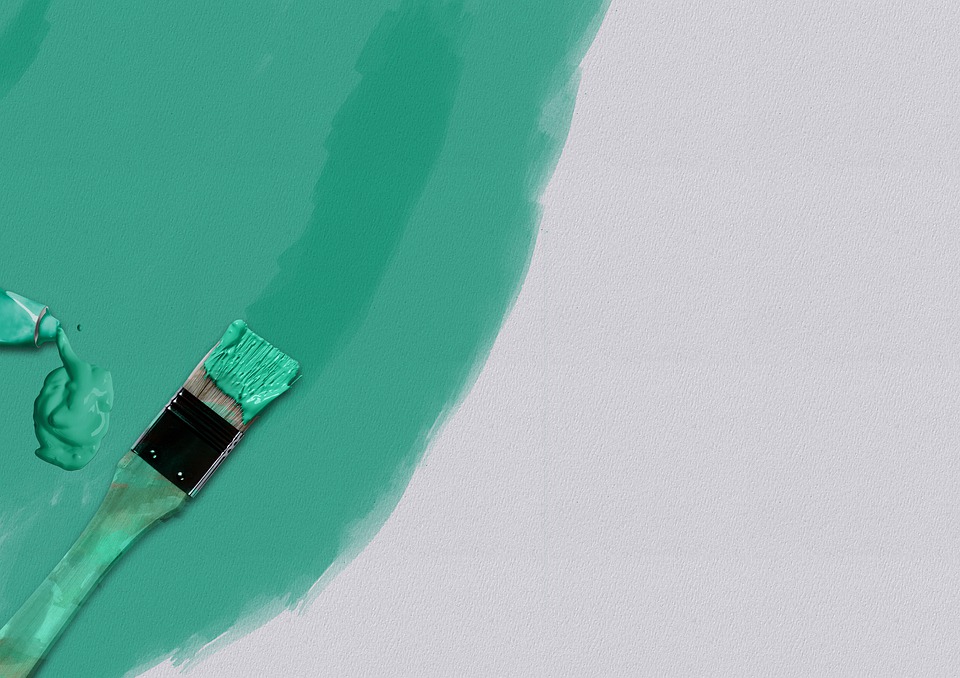 Composition and Color Code
The Hex code of teal is #008080, composed of 0 red, 50.2 green, and 50.2 blue for the RGB color space. In the CMYK color space, teal is composed of 100 cyan, 0 magenta, 0 yellow, and 49.8 black.
While in RGB and CMYK, there is no gray, the colors you can combine to get teal are blue, green, white, and gray. Adding a small amount of gray will result in the darker shade associated with teal, a quality that makes it different from cyan, blue-green, and turquoise.
In the color wheel, the complementary color of teal is maroon. Combining the two colors results in either gray or black, as the two cancel each other out.
Teal Color Meaning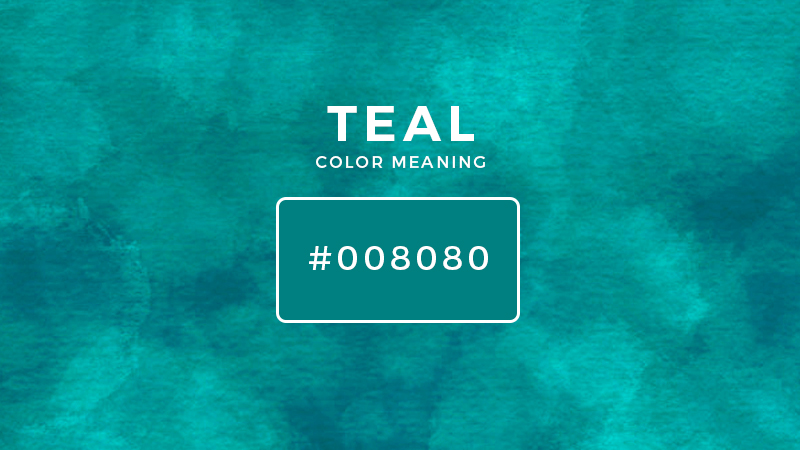 Because the hue combines the tranquil colors blue and green, teal is a vibrant and positive color. It has healing properties and promotes mental balance. People who like this color are dependable, responsible, and creative.
A teal lover has an even temper and is known to be thoughtful. However, those who are attracted to teal are also described as pretentious and over-thinkers.
Because the color is vibrant, people who prefer the color teal are known to stand out from the crowd and embrace their uniqueness. The negative quality linked to this color is being too conscious and not taking risks.
Speaking of being conscious, people who like to wear teal are known to be open-minded and don't judge situations or people quickly.
These individuals are reserved and have artistic tendencies.
Teal blue lovers tend toward the serious side of things, are always conservative, and desire to be different. A need for individuality is highlighted, as these people love feeling superior to others.
Teal encourages being objective and analytical. Just like teal blue, teal also represses emotion and has a feeling of empathy.
Design Influences
As mentioned earlier, teal became popular in the latter part of the 1990s, with more brands recognizing the color. In sports, the color became so popular in professional leagues that 13 teams chose teal as their uniform color.
In the 2000s, designers were able to play with the color using it in decorative pieces to give a splash of color to a room. From wall paint to flooring and furniture, interior designers loved the teal trend and soon, nearly everyone was wearing or using the color teal.
Conclusion
Teal represents calmness and being reserved. The color also appears vibrant and positive, which is also the reason why some people associate the color with tranquility and peace of mind. The only negative meaning of teal is not acting on one's desires and being too conscious.
If you love teal and use it a lot, this speaks of your personality. To other people, you can be reliable, responsible, introverted or unique. Overall, the color is pleasing to the eyes, but never too bright.
Hope you learned something new today. Cheers!