WEBSITE BRANDING AND MARKETING SPECIALISTS

OUR STORY
We're a full-service website design agency specializing in creating professional WordPress website designs that generate leads for entrepreneurs, podcasters and small businesses.  Marketing Access Pass originally started as a marketing podcast, we found that our audience needed help with everything from marketing to their online presence and branding and so we evolved into a service based business.
We're a unique team because we offer you an all-in-one package that includes expertise in internet marketing, WordPress designing, search engine optimization, podcasting, and email marketing.
Ultimately, we want to help you design a website that not only looks good, but also delivers real results for your business.

MARKETERS
We incorporate inbound marketing expertise into all of our designs.  You get a unique design that converts.

DESIGNERS
We specialize on working with WordPress websites which is the best CMS platform for entrepreneurs.

PODCASTERS
Our podcast was featured on iTunes new and noteworthy,  we know what it takes to market your business.
WORK WITH A TEAM OF DESIGNERS THAT YOU CAN TRUST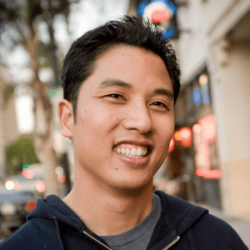 ANTHONY TRAN
Founder, Marketing Consultant, Podcaster

As MAP's and AccessWP fearless leader, Anthony manages the business, is the lead marketing strategist for all the websites created. He is also the host of the hit podcast Marketing Access Pass. Anthony has a MBA in Business Administration, is an Air Force Veteran, and public speaker. Anthony has spoken at Podcast Movement, and Podcast San Diego. The thing he loves most about his job is being able to help other entrepreneurs achieve their goals, and show them how to grow their business.
FUN FACT: Anthony is a loyal Laker's fan and enjoys people making fun of him for it.

When not working, you can usually find Anthony consuming books about internet marketing or recording marketing tutorials on YouTube. He also likes to sneak in a few games of Clash of Clans on his iPhone, and is a huge Walking Dead fan.  He's trying to work up enough courage to explore the Walking Dead themed haunted maze this year at Universal Studio's Halloween Horror Nights.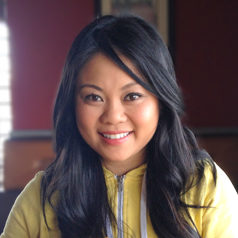 LINH TRAN
Co-Founder, Project Manager, Web Designer

Behind the scenes, Linh assists with everything from the design process,  video & podcast editing,  Anthony's interview bookings, accounting, legal and documentation aspects of the business. Linh brings over 15 years in the commercial banking industry and applies all of her OCD tendencies to developing systems and streamlining processes.
FUN FACT: Linh has an impressive cookbook and is a former WOW gamer (Alliance FTW!) .
When not working, you can usually find Linh in the kitchen cooking or reading on her Kindle. Linh is a huge fan of Game of Thrones and is eagerly awaiting for Season 8 to start.
SEND US A MESSAGE! WE LOVE HEARING ABOUT YOUR IDEAS...