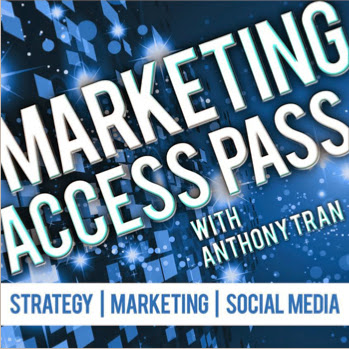 Marketing Access Pass was created for online entrepreneurs who want to take their business to the next level.  This show will offer you inspiration, strategies, and tactics about various topics in digital marketing to include:  Marketing Strategies, Podcasting Tips, Blogging, Social Media Marketing, Traffic Generation, Search Engine Optimization, and more.  Anthony Tran interviews successful online entrepreneurs who share their strategies of how they created their startups, and how they are having success online.
Never miss an episode subscribe to the show!
Sorry, we couldn't find any posts. Please try a different search.
Special thanks to Greg Merrilees from SuccessShirt.com for supporting Marketing Access Pass podcast by designing this AWESOME T-shirt!

Click Here to get the "I'd Rather Be Podcasting" T-Shirt

I look forward to seeing you rocking this t-shirt and following your dreams.  Be sure to take a picture of you wearing the t-shirt, and tag me on Twitter. 
Thanks for all the support!  I appreciate you for being a loyal listener of the show.