CUSTOM WEBSITE DESIGN PROJECT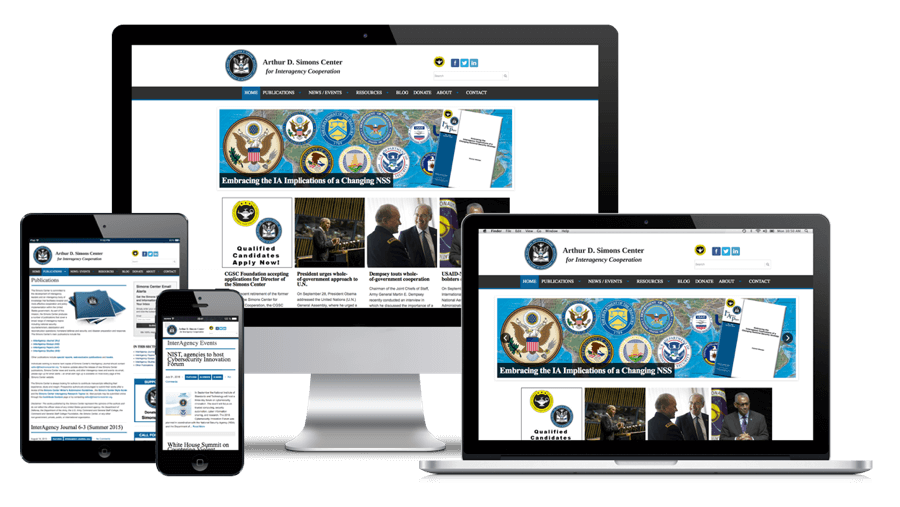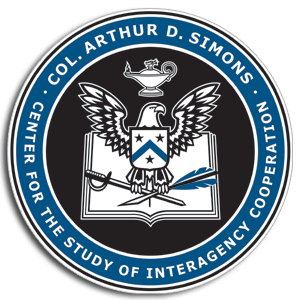 PROJECT OVERVIEW



"The Simons Center" for Interagency Cooperation is committed to the development of interagency leaders and an interagency body of knowledge that facilitates broader and more effective cooperation and policy implementation.  The Simons Center needed a website that was mobile responsive and up to date with the current technology trends.  The Simons Center approached Marketing Access Pass to create a website that would showcase the organizations news and information resources.
OUR SOLUTION
The Simons Center had hundreds of pages of information, publications, and content.  We wanted to highlight the organizations rich heritage along with their leadership staff and supporting organizations.  We created a site that offered a magazine style information database.  We improved the overall navigation of the website to allow visitors to quickly find the information that they were looking for with custom sidebar menus for each organization pages.  We also added email optin forms, pop-up forms to improve their conversions to their email list.  We built the new website utilizing WordPress and email marketing technology.  The website redesign is now mobile responsive and showcases the organization and all of it's resources.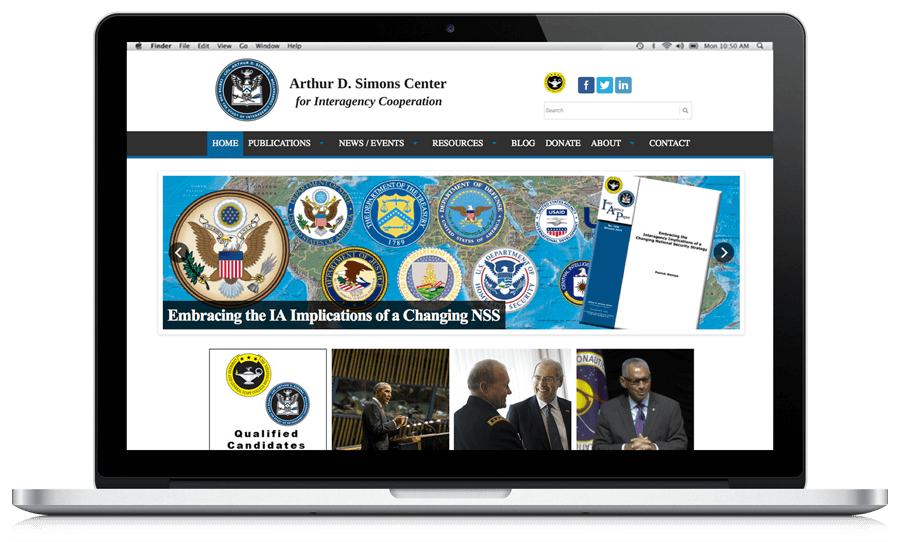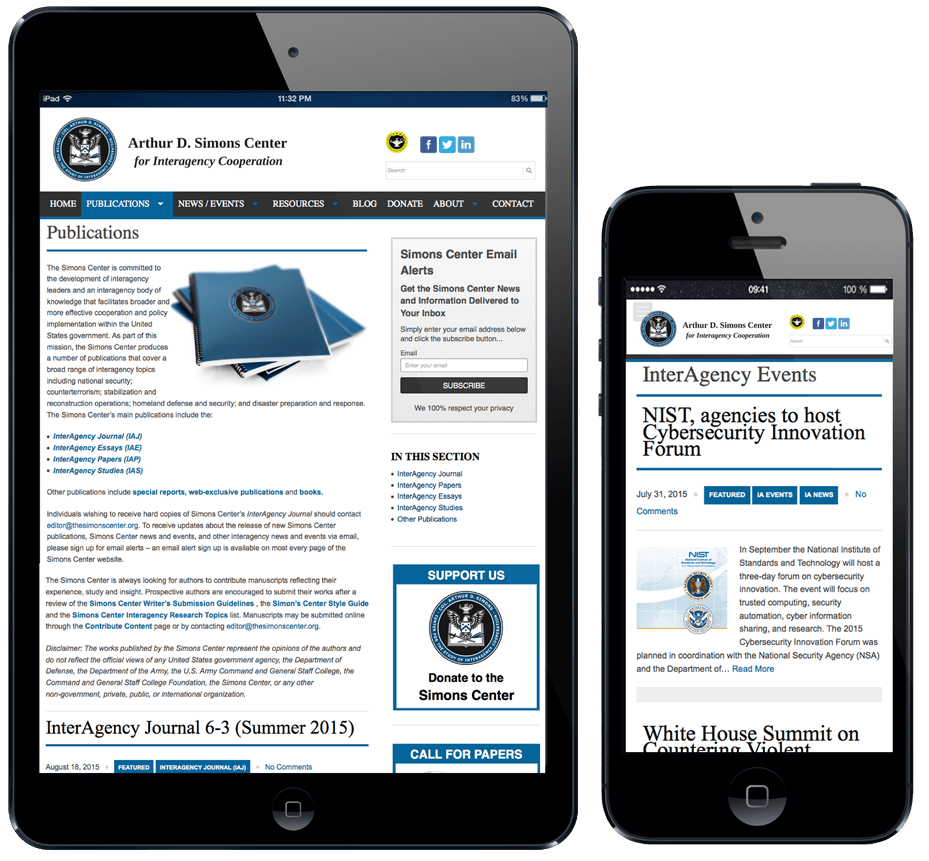 LETS MAKE YOUR DREAMS A REALITY! CONNECT WITH US TODAY...