CUSTOM WEBSITE DESIGN PROJECT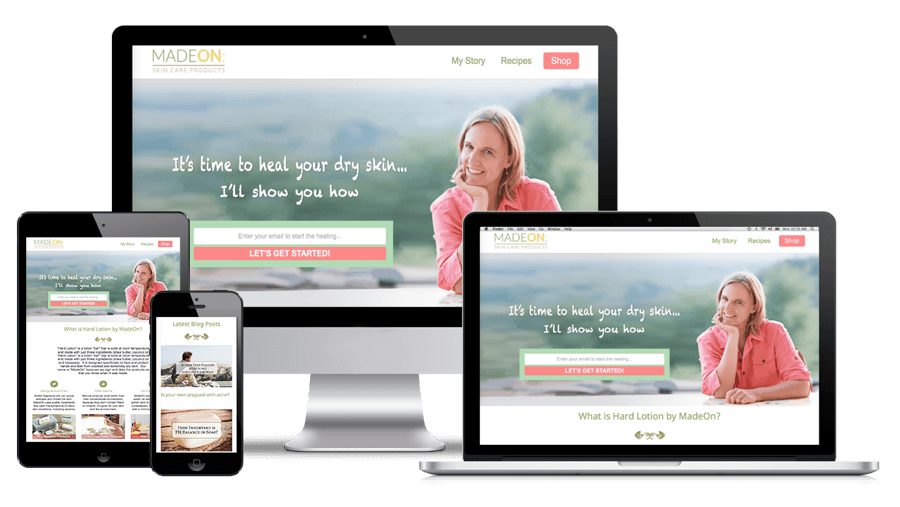 PROJECT OVERVIEW



Renee Harris, is the CEO and founder of MadeOn Skincare products.  Renee had a website that was hosted on SquareSpace, but wanted to migrate to the WordPress platform.  She also wanted a website that was mobile responsive and easier to navigate for her visitors.  She approached Marketing Access Pass with her initiative to create a custom branded website that could showcase her popular blog and video tutorials on how to make natural skin care products.
OUR SOLUTION
MadeOn Skincare had a loyal following and we took the feedback from Renee and her audience to create them a website that was clean and simple to navigate.  We wanted to highlight the many resources that were available to them to include recipes, tutorials, and free blog content.  We also put a heavy emphasis on improving her email subscriber conversions by creating clearly defined call-to-actions throughout the website.  After migrating the site from SquareSpace to WordPress we properly formatted each page of content and ensured it was SEO friendly.  We also performed a 301 redirect on her website to preserve her search engine link juice.  The website redesign now showcases Renee and provides information about her skin care e-commerce products.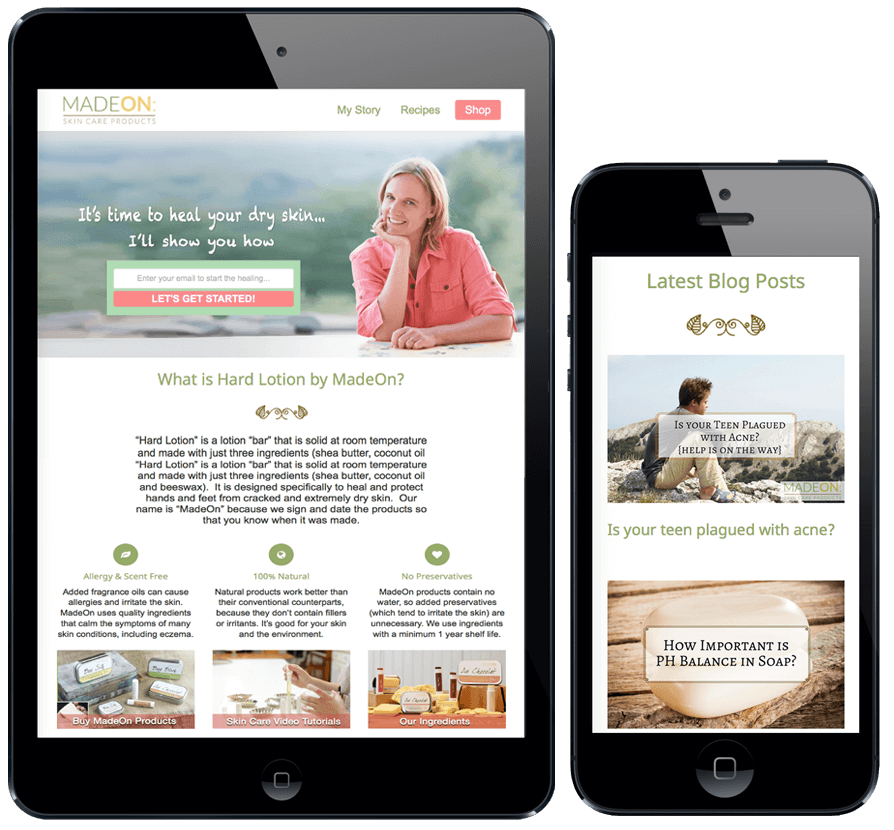 CLIENT TESTIMONIAL



"I found Anthony Tran and Marketing Access Pass at just the right time for my business. Our website was outdated and needed not only a face-lift, but an expert behind the scenes to implement specific calls to action that we needed in order to handle our business growth, and capture the traffic coming to my site. I was concerned that visitors were on my site but leaving before I had a chance to engage them in my products and services. I thought of Anthony right away because he has both extensive WordPress knowledge and the tools to run it, as well as an eye for design and multiple marketing strategies that he teaches on his Marketing Access Pass podcast. Working with Anthony and his team has been an amazing experience. He's quick to answer my questions, explain functions of WP, keep me up to date on the website progress and not quit until he's created the website I see in my head. He had me at "Give me your wish list and I'll make it happen." Since launching the site, our number of visitors becoming subscribers has increased considerably. I highly recommend Marketing Access Pass to create a beautiful, functional website that converts."–Renee Harris
LETS MAKE YOUR DREAMS A REALITY! CONNECT WITH US TODAY...