CUSTOM WEBSITE DESIGN PROJECT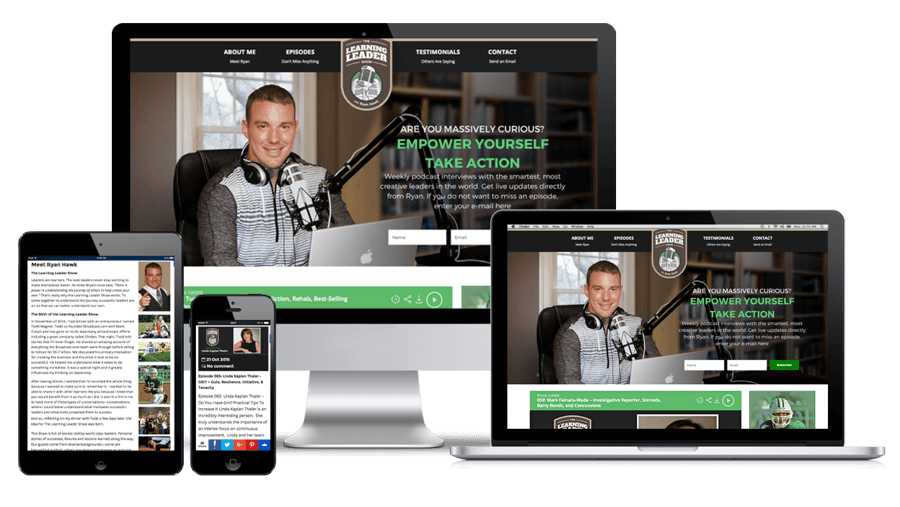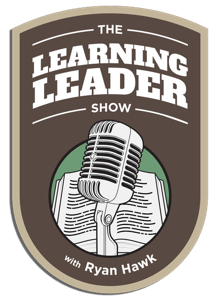 PROJECT OVERVIEW



"Learning Leader Show" is a podcast about leadership and business.  Ryan Hawk wanted to work with a WordPress developer that understood his needs as a podcaster.  After being referred by a friend, Ryan approached Marketing Access Pass with his initiative to create a custom branded website that could showcase his brand, leadership experience, and podcast.
OUR SOLUTION
Ryan Hawk has a great background with his collegiate football experience.  We wanted to showcase his leadership abilities through sports and business.  Not only is Ryan a fierce competitor but he is also a devoted family man.  He had a lot of great testimonials and credibility within his business network.  We wanted to give him a clean design that was easy to navigate for users who were tuning into his podcast.  We integrated the Smart Podcast Player into his design to allow the visitors play the episodes from the homepage.  We integrated email optin forms strategically on his homepage and his show notes page to increase conversions. The website design now showcases Ryan's personal and professional background and will showcase his featured guests.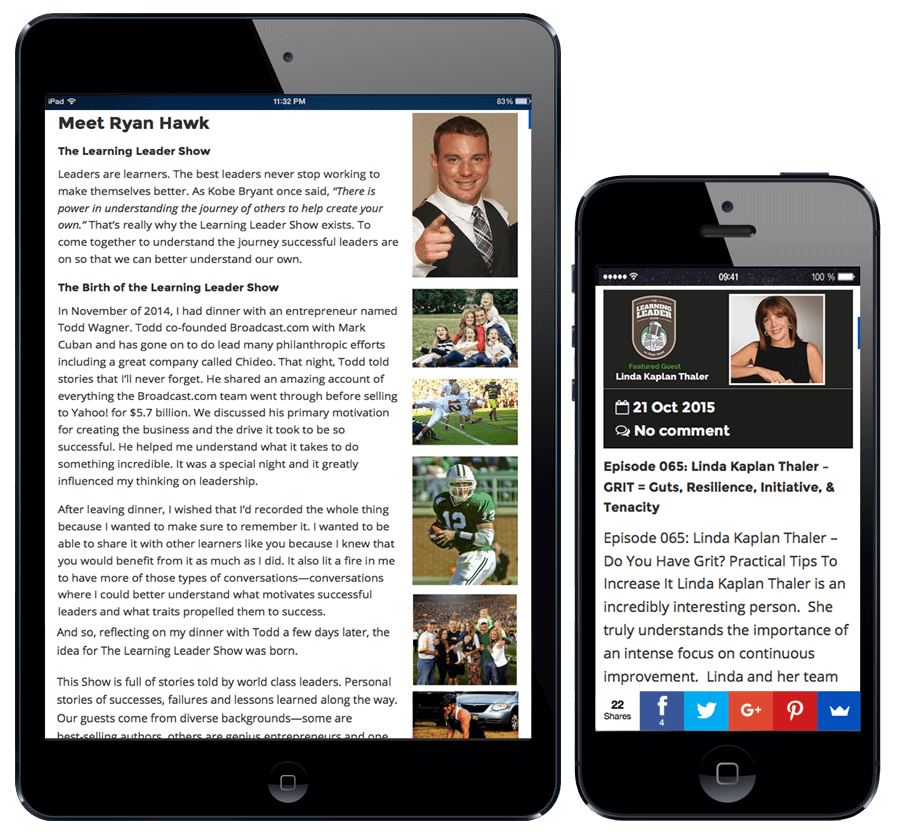 CLIENT TESTIMONIAL

"If you're thinking about creating a new website, I would highly recommend you call Anthony Tran. I absolutely love the work that Anthony has done for www.LearningLeader.com. The best part is that he doesn't just create the website and move on to the next one. We are in a continued dialogue on ways we can constantly improve an already incredibly impressive website. Anthony is always willing to listen, give feedback, and then update the site when necessary. I refer him to all of my friends and colleagues. I am very fortunate to have met him. Thank you Anthony!" – Ryan Hawk
LETS MAKE YOUR GOALS A REALITY! CONNECT WITH US TODAY...