CUSTOM WEBSITE DESIGN PROJECT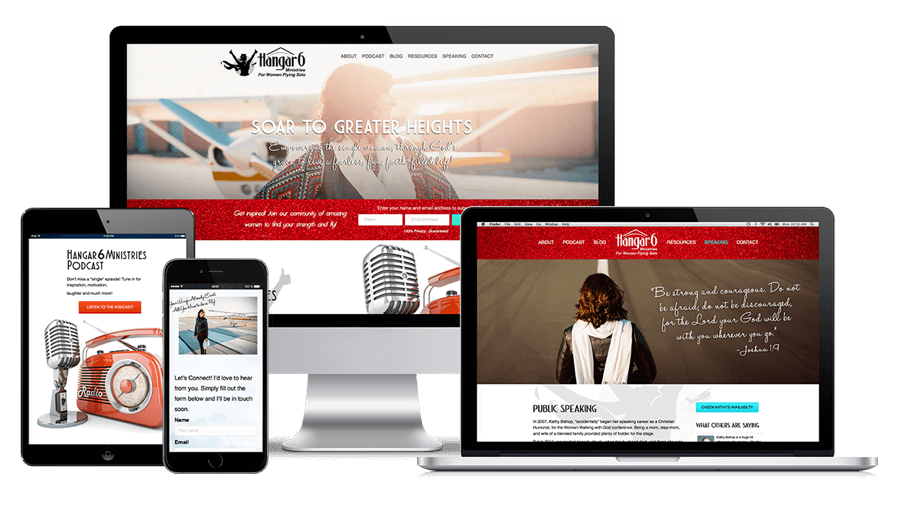 PROJECT OVERVIEW



"Hangar 6 Ministries" is a podcast that inspires single women to live a life of purpose and make a difference in the world.  Kathy Bishop connected with Marketing Access Pass after being referred by fellow podcasters for our great design work and expertise in building podcast websites.  Kathy wanted a design that was mobile responsive, and easy to navigate for her community.
OUR SOLUTION
We took the necessary steps to really understand Kathy's design requirements and goals with the website.  After further review we recommended a site design that was easy to navigate that would showcase her podcast and various resources.  We added optin forms throughout the site for people to subscribe to her email newsletter.  We built the new website utilizing WordPress and email marketing technology. The website design now showcases Kathy's personal and professional background and will showcase her upcoming podcast.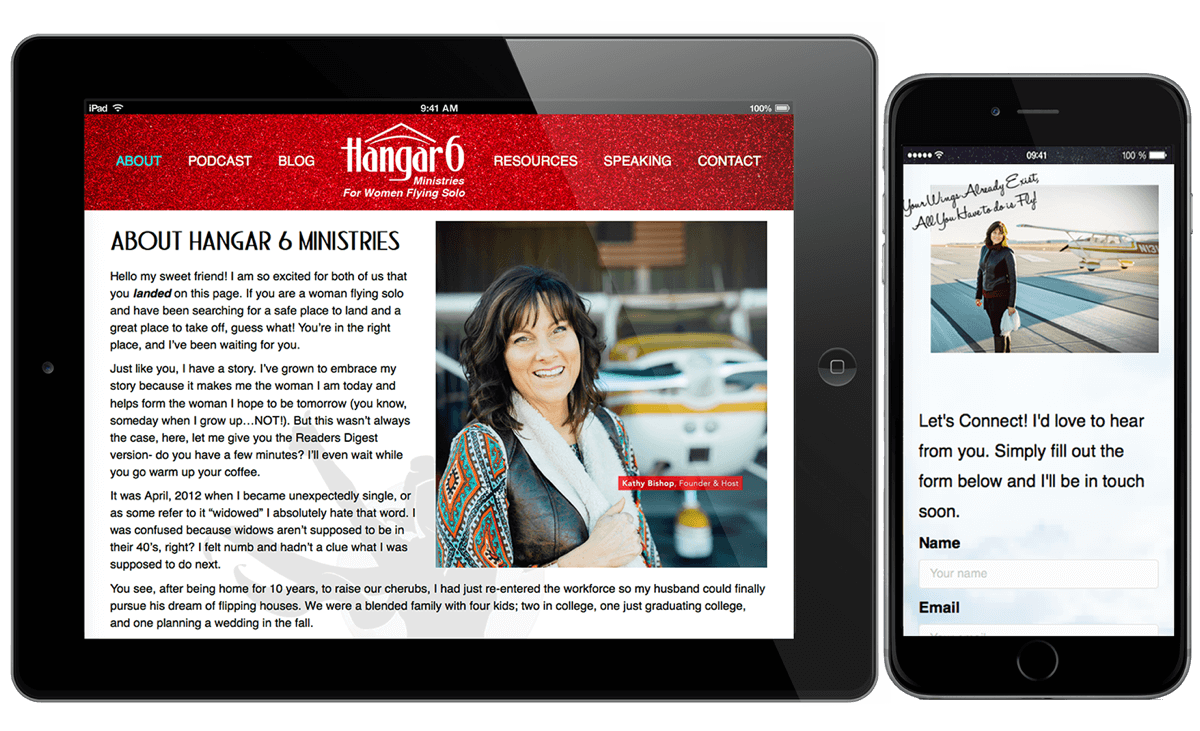 CLIENT TESTIMONIAL
"I contacted MAP when all I had was a vision. I knew I wanted a one-of-a-kind website and I crave creativity, I didn't know the first thing about building a website so I was overwhelmed.  From the very first phone conference, Anthony put me at ease with his excitement, technical expertise, positive energy, and genuine care for my brand. I told him I was looking for a web design that captured the essence of a cross between a chandelier and a radial engine, that's when he brought Linh on board. What happened next is nothing short of spectacular! Now, not only do I have a unique ministry for single women I also have an amazing website.   It's the perfect blend of modern, feminine, retro and vintage – It's better than I ever dreamed it could be. Since I have very limited experience with web design I have decided to continue my relationship with MAP by utilizing the monthly maintenance package they also offer. I hope to get up and running on my own (with the help of tutorials) but for now I need training wheels, and why not? It's so reasonably priced and one less headache for me! Anthony and Linh are very personable, accessible, and professional in all aspects of their business. I highly recommend Marketing Access Pass."  ~ Kathy Bishop
LET'S MAKE YOUR GOALS A REALITY! CONNECT WITH US TODAY...