CUSTOM WEBSITE DESIGN PROJECT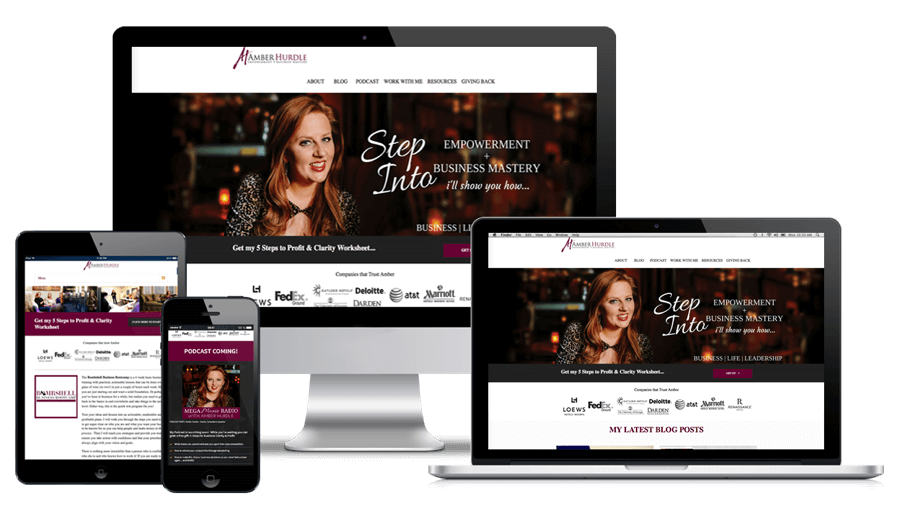 PROJECT OVERVIEW



"Amber Hurdle" is an Executive Coach, Professional Speaker, and Business Consultant. Amber was experiencing frustration trying to design and create her own website.  She was trying to make minor tweaks and even purchased several themes thinking that would help solve her problems.  Finally she reached out to Anthony Tran with her initiative to create a custom branded website that could showcase her coaching experience, blog and podcast.
OUR SOLUTION
We took a design approach that would showcase Amber's professional career, personality, and her love of family.  Amber's photos really tell her story, thus we created a design that showcased her images first.  We also wanted to display all of her business credentials, and public speaking experience.  We built the new website utilizing WordPress and Parallax technology. The website redesign now showcases Ambers's personal and professional background and has helped her generate more leads for her business.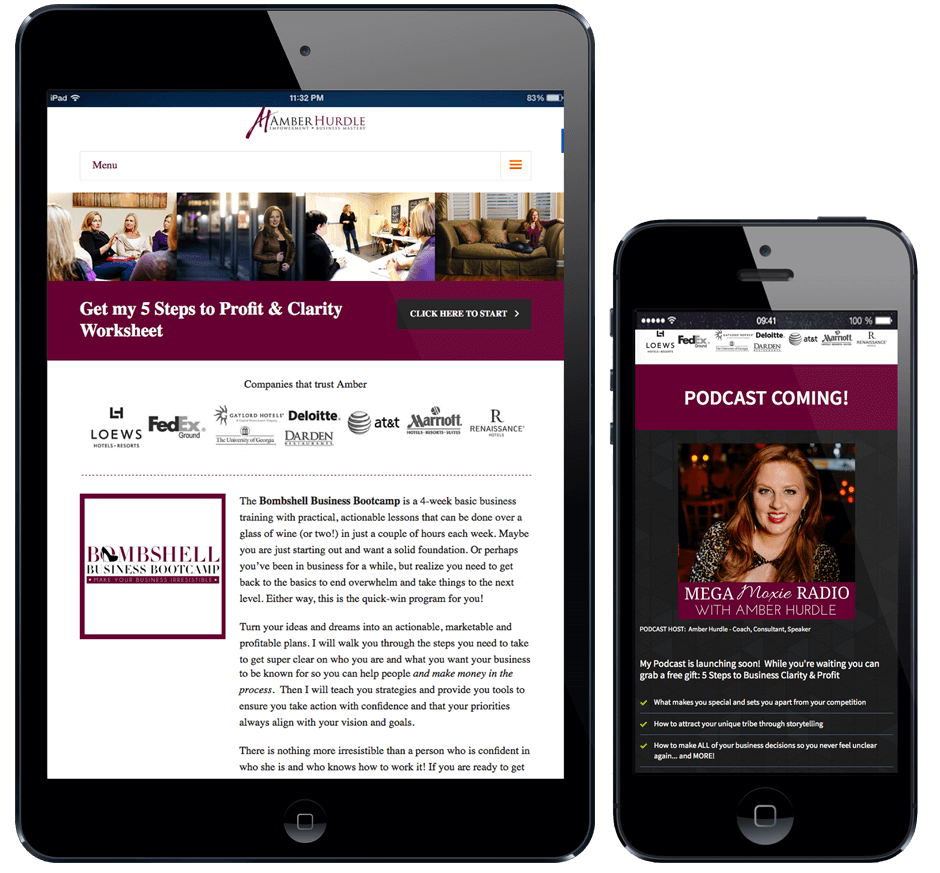 CLIENT TESTIMONIAL
 "I decided to work with Anthony because I was certain of two things. First, I knew he "got" me, so he could portray the true Amber via my website, which I had a hard time doing before. Second, I knew he focused on making websites work to generate sales. Because I have multiple audiences and offerings, that also was a challenge for me to wrap my mind around. Anthony not only delivered in these areas, he has served as an educator by not just DOING things to my website, but also explaining the "why" behind it. Marketing Access Pass was the perfect solution to satisfy my creative side, while also appealing to my analytical side…which, by the way, is hard to do! Anthony is an expert and I'm so glad to have him in my corner!" – Amber Hurdle
LET'S MAKE YOUR GOALS A REALITY! CONNECT WITH US TODAY...