Alycia Kaback Web Design Project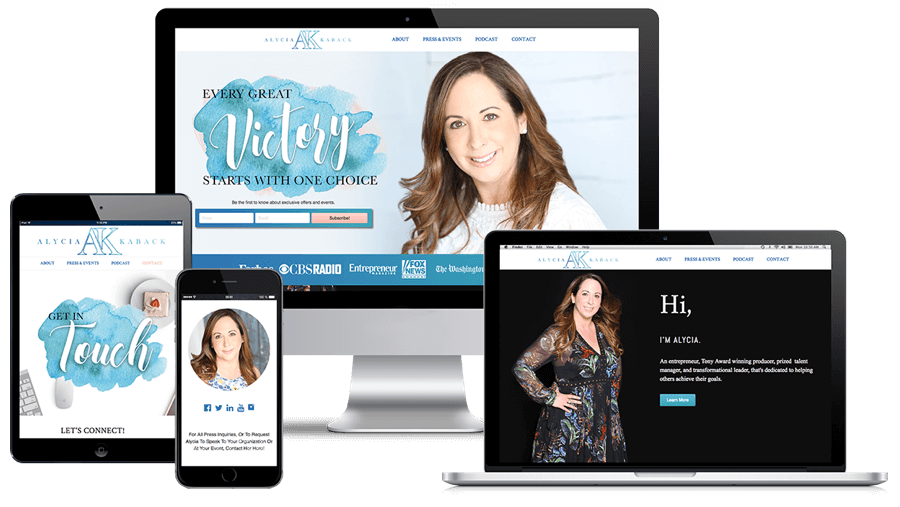 PROJECT OVERVIEW



"Alycia Kaback" is an American entrepreneur, spokesperson, philanthropist, writer, producer, and media personality.  Alycia needed help to revamp her existing WordPress website to improve her conversions and elevate her online brand.  She wanted to work with a team that not only understood her needs as an entrepreneur and podcaster, but also had a background in marketing.  She approached Marketing Access Pass with her initiative to create a custom website that could showcase her brand, industry experience, and podcast.
OUR SOLUTION
Alycia Kaback has great credentials and experience in Modeling and Talent Management industry.  We wanted to showcase her celebrity connections and insider knowledge.  We gave her a clean design that was easy to navigate for users who were tuning into her podcast.  We integrated email optin forms strategically on the homepage and show notes page to increase conversions. The website design now showcases both Alycia's personal and professional background, podcast, and book.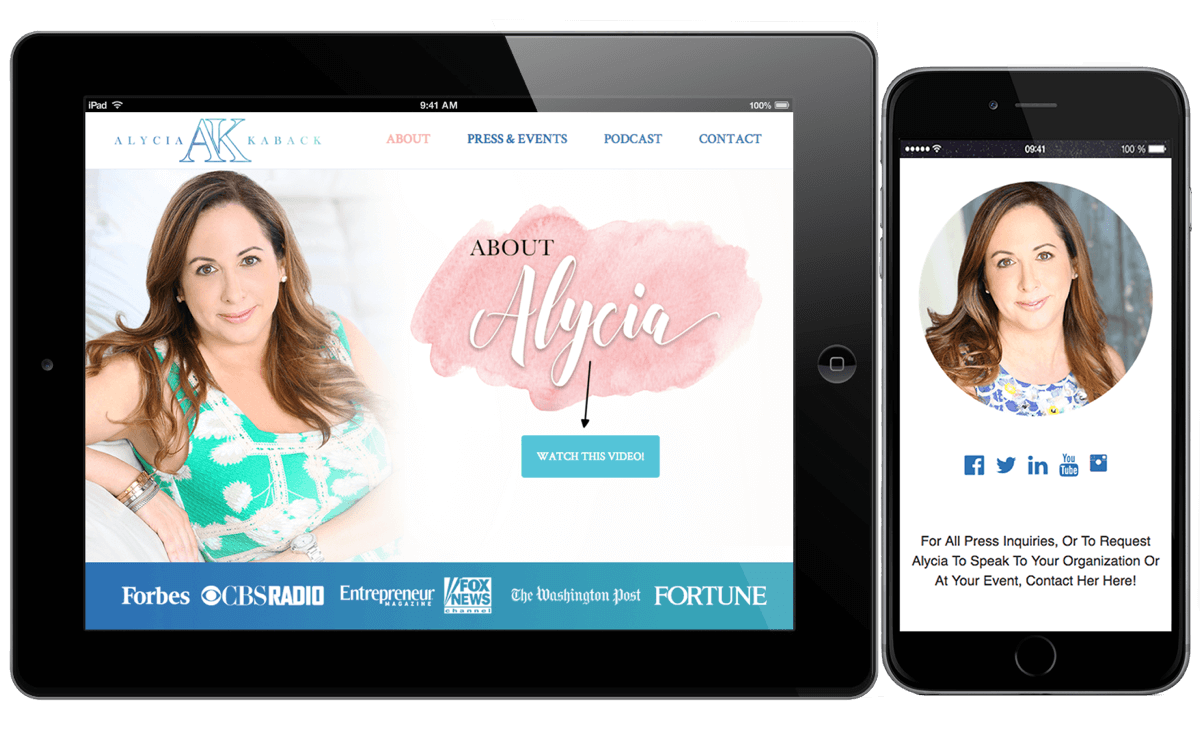 CLIENT TESTIMONIAL
"In today's world, it is so rare to find a company that still has old fashion values of taking the time to really understand the customer, I can truly say the team at Marketing Access Pass holds those values. Anthony and Linh are beyond amazing to work with and really understand not only design but marketing and metrics. If you want your website to soar with the best, Marketing Access Pass is the team you want on your side."
- Alycia Kaback CEO and Founder VIP IGNITE