Allanson Insurance Web Design Project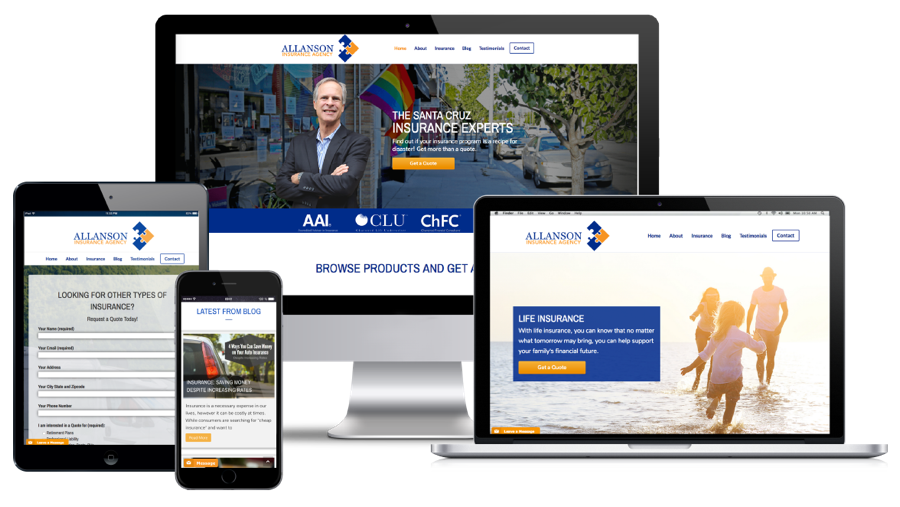 PROJECT OVERVIEW

"Allanson Insurance" is a professional insurance agency specializing in in comprehensive coverage, delivering top notch 24/7 client service for hundreds of Santa Cruz residents.  John Allanson needed a website redesign that is professional and mobile responsive.  He approached Marketing Access Pass with his initiative to create a custom branded website that could attract investors and leads.
OUR SOLUTION
We focused on creating a website that showcased different insurance programs available to individuals.  We built the new website utilizing WordPress content management system. We ensured that the website was mobile responsive and easy to navigate.  The website redesign now showcases the company's professional background and services.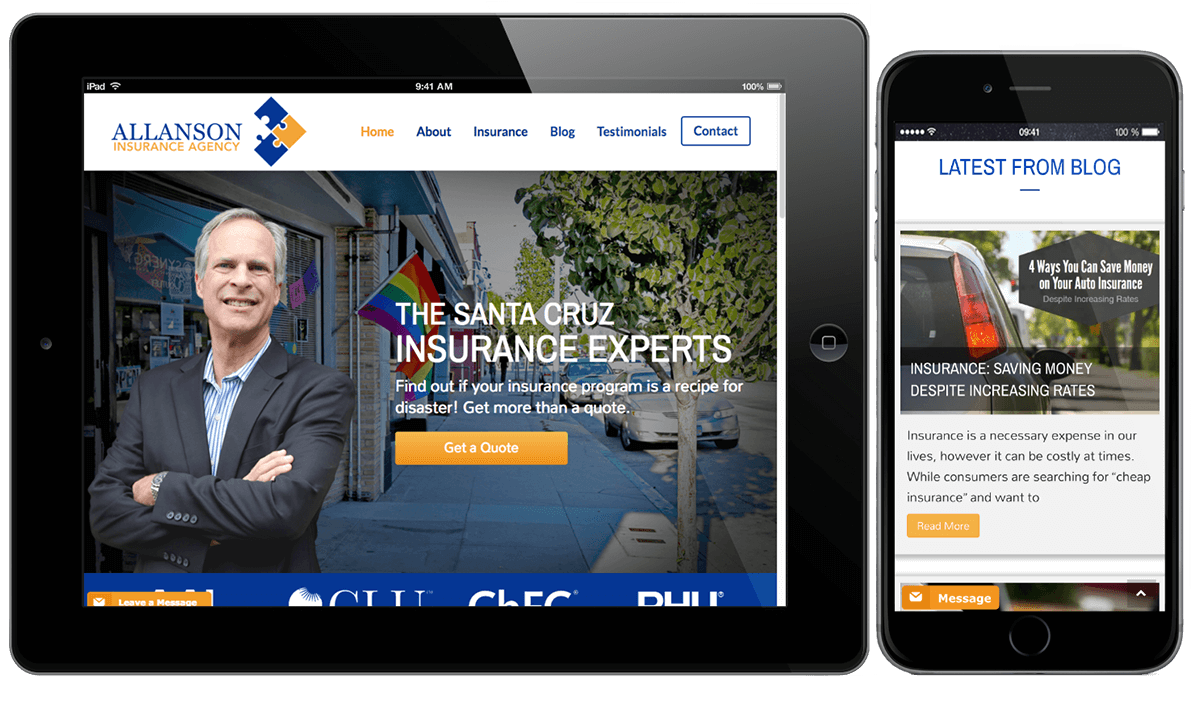 CLIENT TESTIMONIAL
"Working with Anthony and Linh was great! I'm very happy with my new web site and am getting lots of positive feedback. I would recommend them highly."
- John Allanson, Owner of Allanson Insurance Agency