What Colors Make Burgundy? Burgundy Color Guide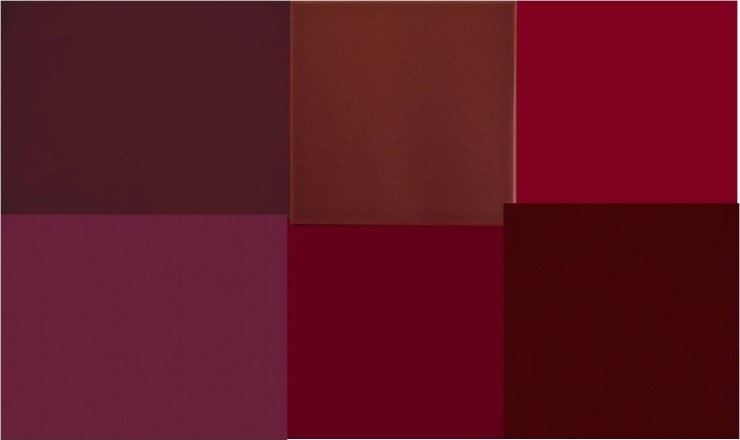 Want to learn what colors make burgundy to mix paint? Are you considering dying your hair burgundy color? Or are you simply wanting to get the burgundy color code for web design.
Either way…
You've come to the right place =)
This article is a complete Burgundy Color Guide.
About Burgundy Color
The color burgundy is similar to other deep shades of red. For example, it can be easily mistaken for maroon, cordovan, cranberry, and oxblood.
According to Color Psychology
"Burgundy is a shade lighter than the color maroon. It is a mix between brown and red that has a purple tint. Many people confuse it with maroon which has a slightly more red-brown tint and lacks the purple hue that burgundy has. The color of burgundy was named after a drink that had the distinctive red shade of color. More specifically, it was named after the color of the red wines coming from Burgundy vineyards in France."
There are two popular versions of burgundy: vivid burgundy and old burgundy. See how these colors compare side-by-side.

As you can see Burgundy can come in shades that are lighter and darker. It's all about personal preference.
Burgundy is a popular color for lipstick, dying hair, and even painting accent colors on walls.
I personally think it's a popular color because the color red symbolizes power, but it's a deeper red which provides a more subdued and calming, and sophisticated feeling versus a bright red.
What Colors Make Burgundy
Burgundy contributes to being a deep reddish brown color. It is essentially a combination of brown, red and a hint of blue.
Purple undertone of Burgundy is created with the interaction between blue and red.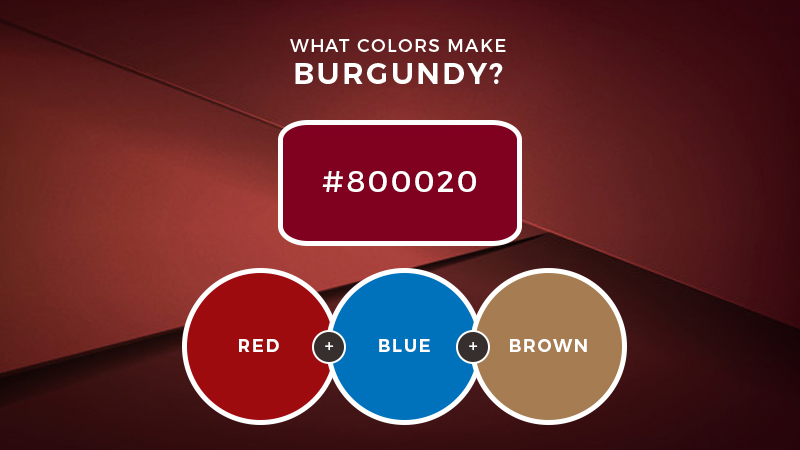 You can make the burgundy color with a wide array of different proportions such as brown, red and blue. You will be successful in getting a bright burgundy color by the addition of more red color.
You can also get Burgundy color by mixing two parts of red and one part of the green color.
Combination of orange and blue or green and red aids in the creation of an improved brown base for burgundy color as compared to the combination of purple and yellow.
Mix red along with a tinge of purple to get the burgundy color.
Here is a quick video that explains this too.
How to Make Burgundy Color at Home
Burgundy is recognized to be a rich reddish purple color that features a royal chic look. You can get classic burgundy color at home by mixing colors that are already present in the paint kit.
Whether you are using oils or acrylics, here are few simple steps you can opt for in order to get rich and luxurious burgundy color which you can opt for home decor, paintings, etc.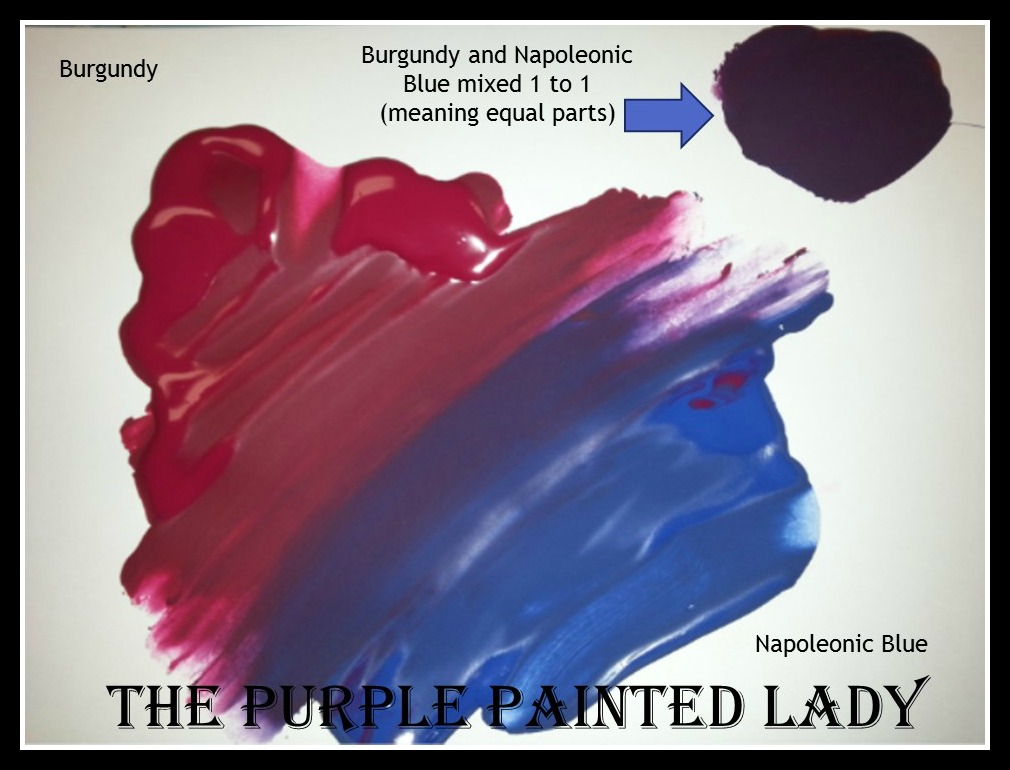 In order to achieve the color, you require true black paint, painter's palette, palette knife, cadmium red paint. ultramarine blue print.
Step 1: Begin by squeezing ultramarine blue, cadmium red and true black paint on the palette. You need to ensure that you are combining 1/4 true black, 1 1/4 or 1 parts blue and 4 or 5 parts red in order to achieve the desired burgundy color.
Step 2: You need to scoop the ultramarine blue into the red with the use of palette knife and blend the same completely. You may require adding less or more blue which is dependent on the shade of burgundy you long for.
Step 3: If you wish to darken, utilize the palette knife for scooping the true black paint into the blue and red mixture for darkening. You may require adding less or more black that is dependent on how dark burgundy color you want.
The name Burgundy has been derived from the color of the Burgundy wine. The burgundy color has similarity to shades of dark red which is inclusive of cordovan, maroon, oxblood. They are however unique from each other in subtle ways. Burgundy contributes to being a popular color for pillow cases and sheets.
Burgundy Color Code
According to colorhexa.com you can make the color burgundy with the following color codes.
In a RGB color space, hex #800020 (also known as Burgundy) is composed of 50.2% red, 0% green and 12.5% blue. Whereas in a CMYK color space, it is composed of 0% cyan, 100% magenta, 75% yellow and 49.8% black. It has a hue angle of 345 degrees, a saturation of 100% and a lightness of 25.1%. #800020 color hex could be obtained by blending #ff0040 with #010000. Closest websafe color is: #990033.
What Color Goes with Burgundy
There are a wide array of colors that go with Burgundy. These are inclusive of white, black, cream, gold, dark green, tan. Burgundy contributes to being a classic color which can be complemented with the aid of opposite tones.
You can also blend the color in with the assistance of similar shades. Burgundy is described as blackish purple for purplish red color.
If you are confused with colors goes best with Burgundy, you can make use of color wheel which provides masses of varied tints to select from.
The color burgundy is used in a wide array of applications like makeup, clothes, domestic paint colors, linen.
Final Words
Whether you're mixing colors to make burgundy paint, or hair dye, or make-up… it's a great color of choice! Burgundy is so versatile for clothing, accent colors, or simple a beautiful color to share with friends.
I hope you enjoyed this guide on the burgundy color and learned what colors make burgundy.
Hey I'm Anthony! Welcome to our site. My team and I are obsessed with all things related to Web Design and Marketing. Learn more about our business journey here.