What Color Is Persimmon? About Persimmon Color (Updated 2023)
Are you curious about what color is persimmon? Stick around as we talk about this unique color.
Do you know what persimmon fruit is? Persimmon is a vibrant orange-colored fruit with a juicy, sweet, and acidic flavor. In terms of color association, persimmon is a color that closely matches the fruit itself.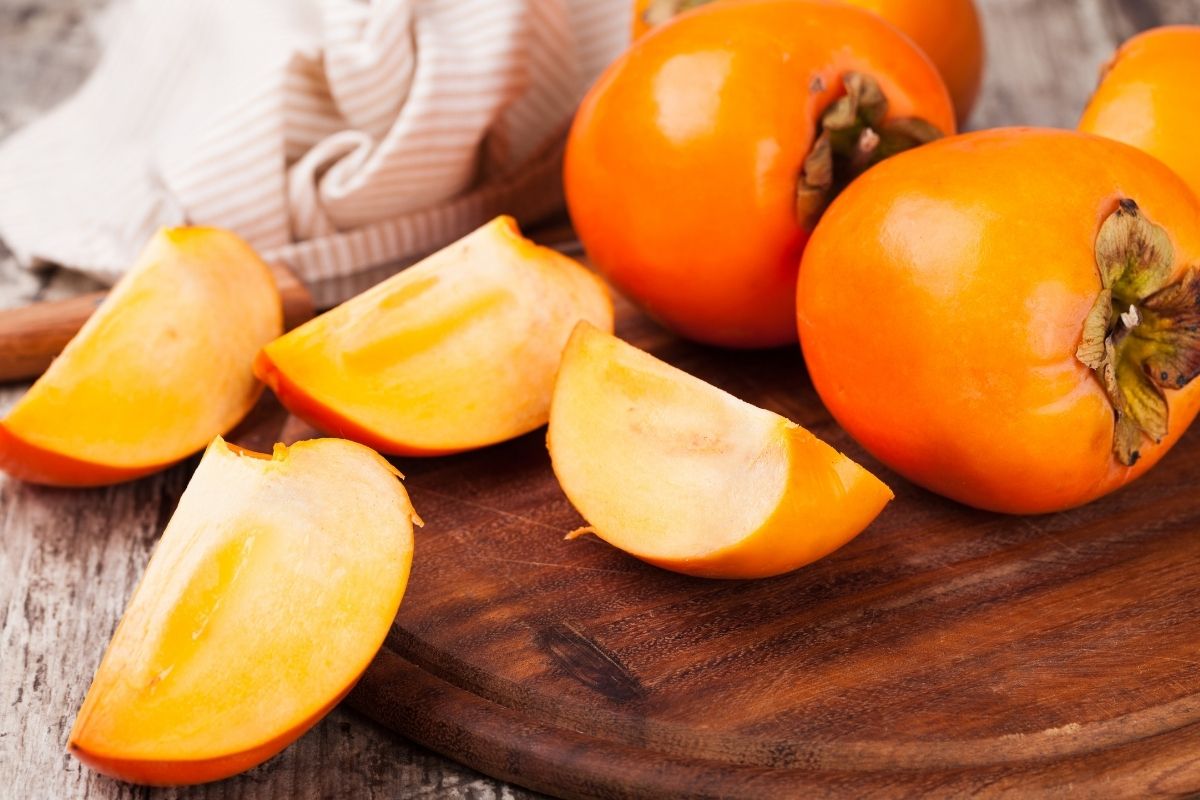 The color persimmon is a trendy pick that works for a variety of purposes, such as interior design, fashion, advertising, and web design.
Check out the full article to learn more about this fascinating color.
What Color Is Persimmon?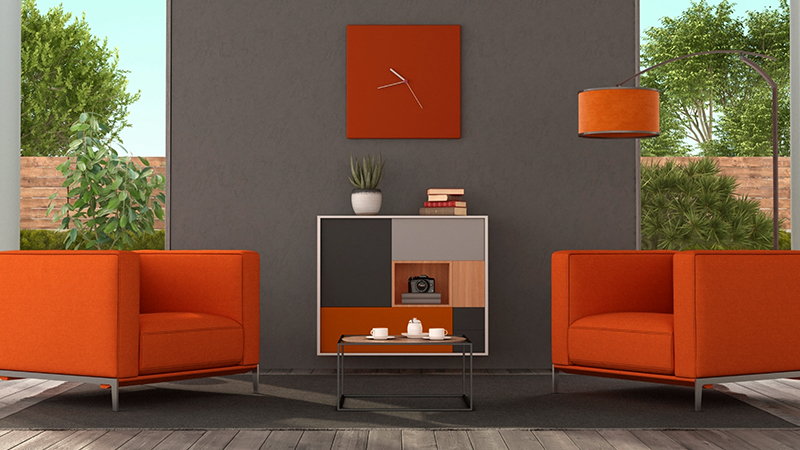 The color of persimmon is a vivid reddish-orange. The term "persimmon" was first used as a color name in English in 1922.
Persimmon is a shade of orange that belongs to a set of colors named after nature, such as pumpkin, orange, and autumn leaves.
Meaning of Color Persimmon
Persimmon is part of the orange family of colors. Orange is a color that represents energy, happiness, excitement, adventure, warmth, and good health.
Moreover, affordability and fairness are linked with orange. Darker oranges, like persimmon, provide a calming effect.
Orange has a creative and friendly mood to it. Persimmon is a more subtle hue of orange that has the same bright and uplifting feelings as orange but isn't as overpowering.
It is also slightly more subdued than the average orange.
How To Use Persimmon For Interior Décor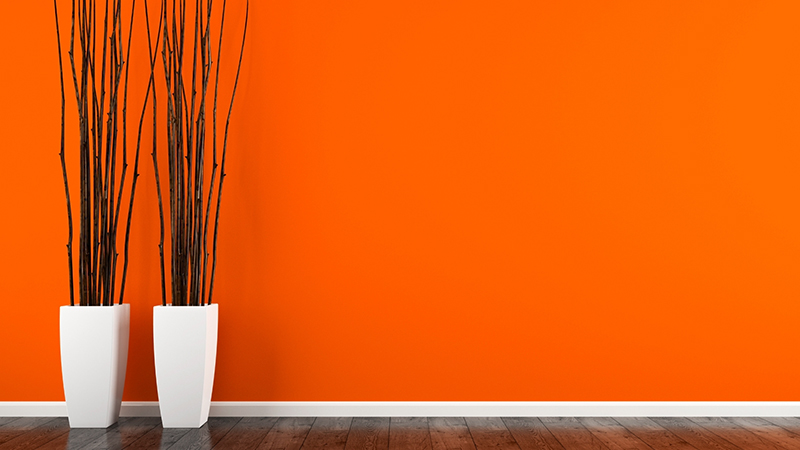 To create a vibrant and dynamic setting, use persimmon for the walls of any space. It fits perfectly into children's rooms, gaming rooms, and craft areas.
Orange is also an ideal color for the kitchen since it can improve appetite.
When it comes to interior décor, persimmon is a great accent hue you can consider. Simple ideas to bring a touch of soft persimmon to any area include artwork, cushions, and even lamps.
Try this fantastic way to integrate some style into your decor without painting your walls in a bold color.
Persimmon is a mellow tone that pairs nicely with natural features such as plants and wood furnishings.
By combining different textures with persimmon, you can add extra dimension. Choose wicker accent items or a jute mat to complete the look.
What Colors Go Well with Persimmon Color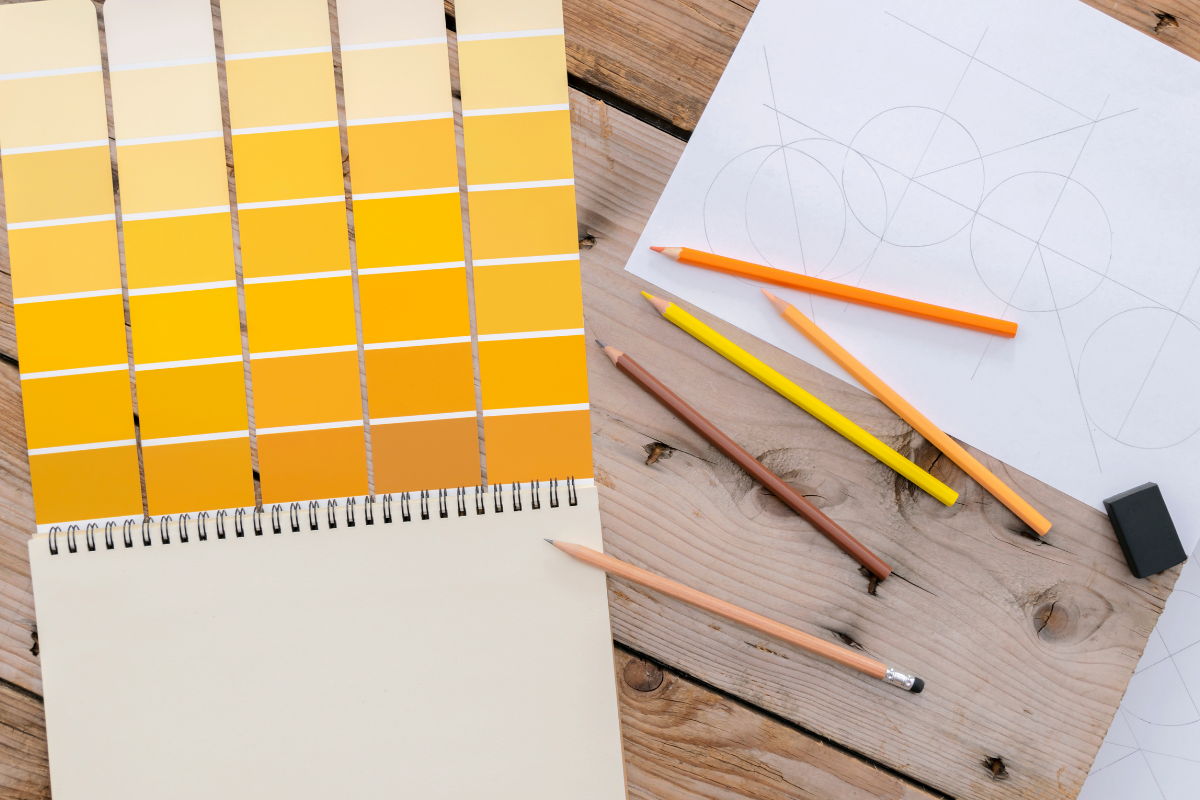 You can use persimmon as a contrast for neutrals and creams. The color blends well with neutrals like peach and cream white.
When teamed with mild gray colors, persimmon is also well-balanced in several designs.
Use a cool, deep gray color to contrast a warm hue of persimmon if you want to be adventurous in your décor.
Choose a pale grayish-blue for a lighter look in any space. For a modern appearance, play around with gold and dark green accents.
Orange and blue are compatible hues. However, keep in mind that putting them together requires a bit of care. It is not suggested to use this combo for color newbies.
Choose bright white accent colors for doors and window trims to achieve a clean and fresh effect.
You can create a contemporary, tropical paradise with persimmon-colored walls and a basic white leather couch. Put some Bird of Paradise plants in a pot to finalize the design.
Because persimmon is such a striking hue, make sure to use simple and streamlined furniture for large items, such as sofas and tables.
How To Use Persimmon For Fashion Outfits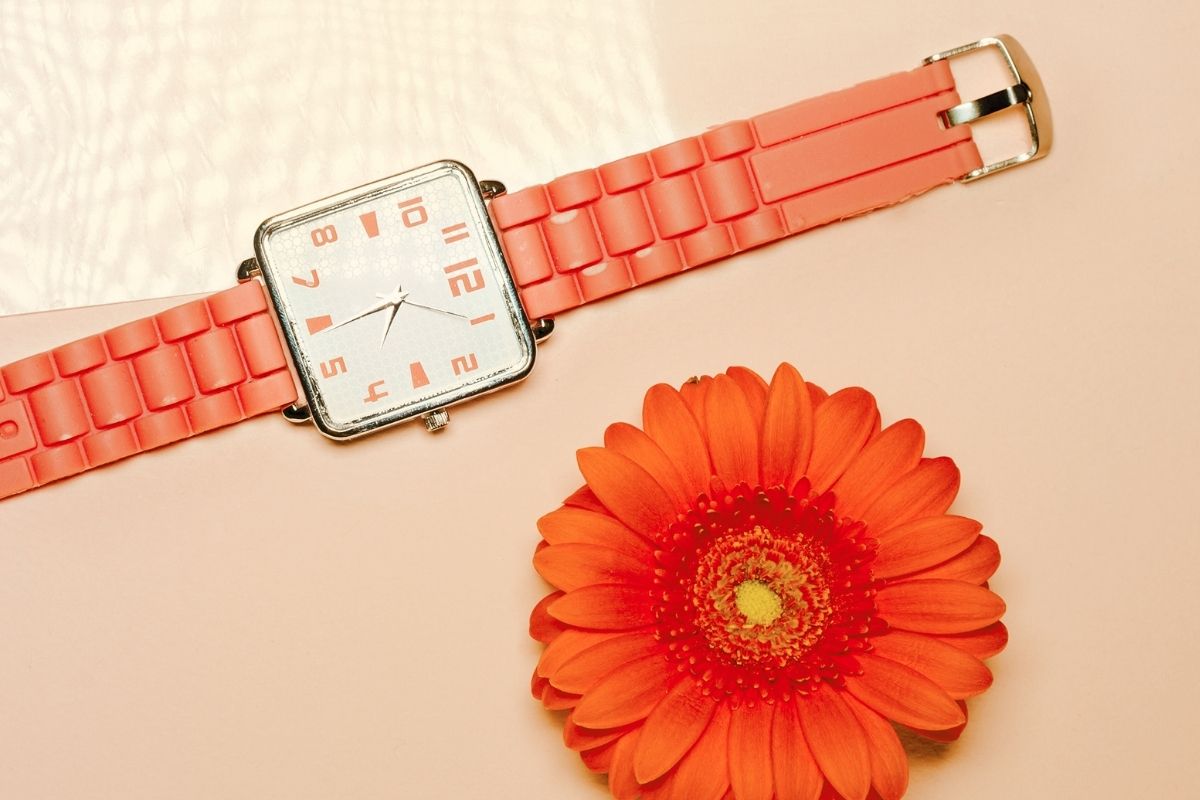 Wearing persimmon-colored clothes might help you create a notable impression. Using an orange shade as a canvas might be a great experience!
For the start of summer, opt for a quirky light persimmon top or a good pair of light persimmon shorts.
Or, for a subtle hint of simplicity, use orange hues as accents, such as a scarf, a pair of socks, or accessories.
Persimmon Color In Advertising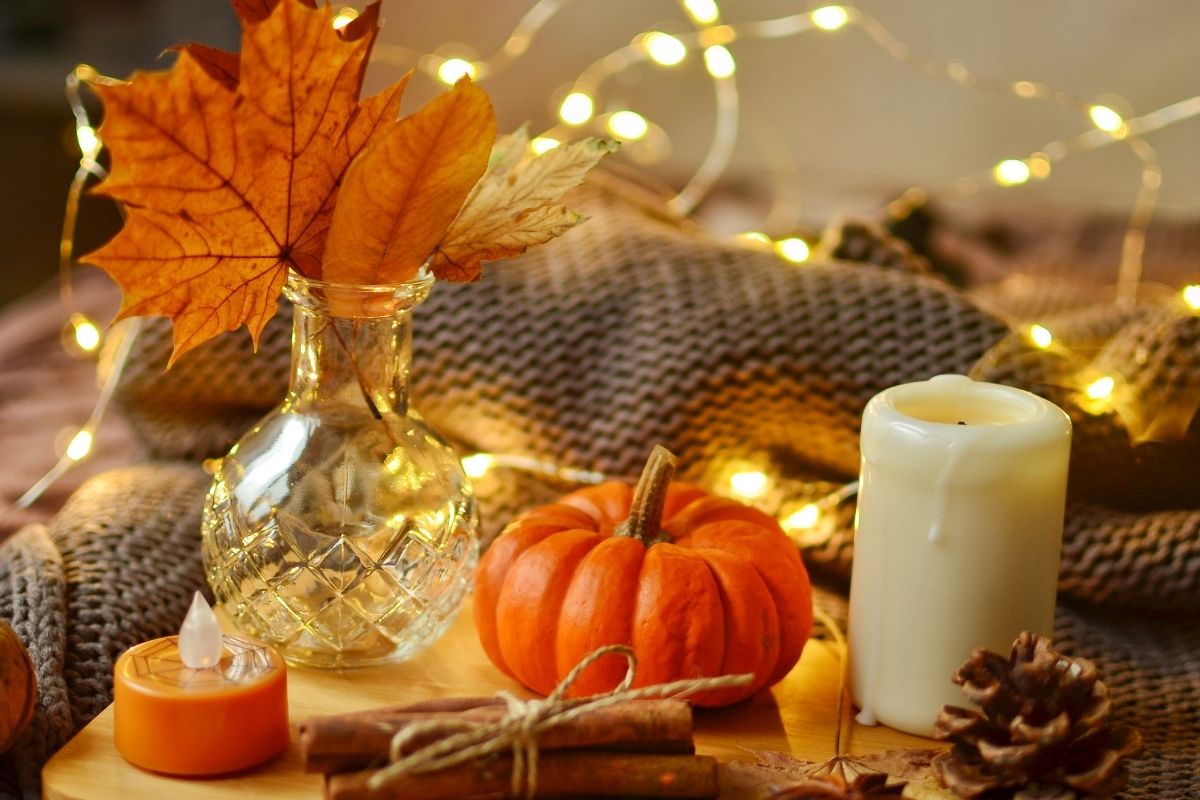 From season to season, orange is popular in advertising. The persimmon color is utilized in autumn themes to give off a warm, cozy vibe.
It conveys the pleasant atmosphere of holidays like Thanksgiving and Halloween, just around the end of warm days before winter arrives.
Due to its connection with holidays such as Halloween, it is sometimes characterized in advertising in a cartoonish manner.
Persimmon Color Codes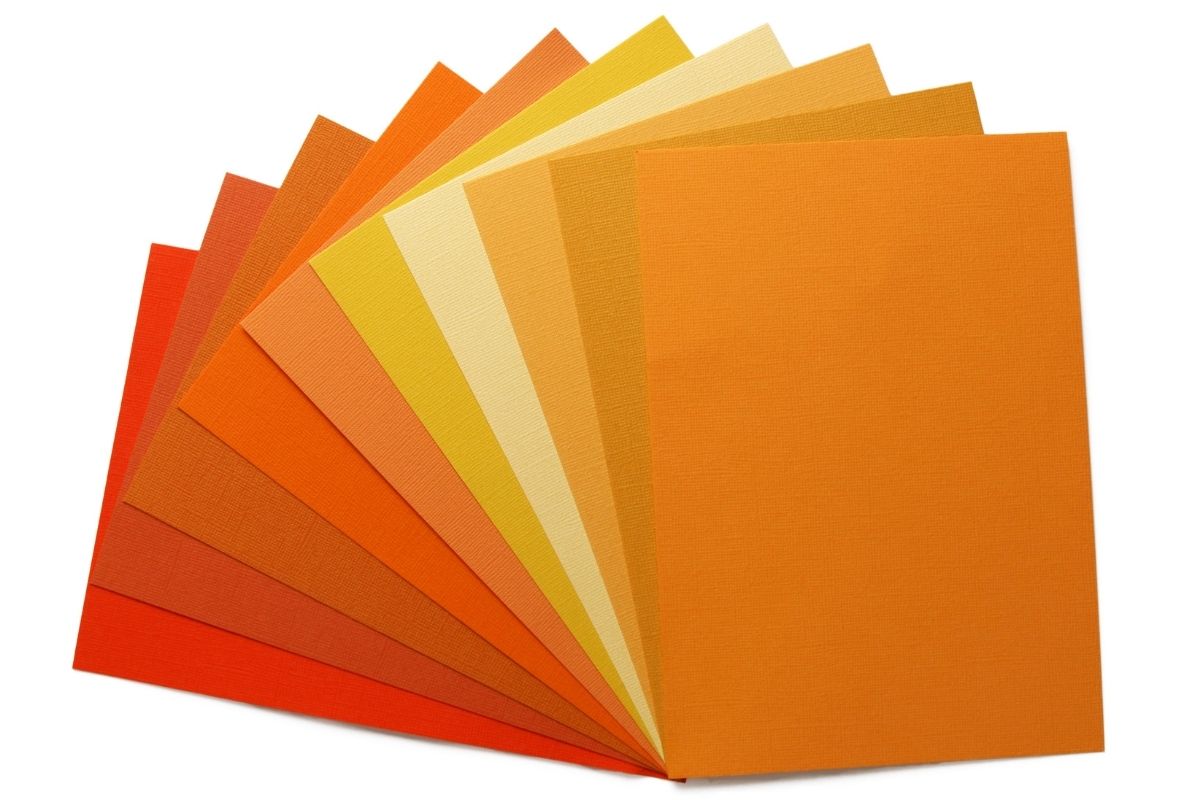 The hex code for persimmon is #EC5800.
The color contains 73% red, 27% green, and 0% blue, and the corresponding RGB values are (236, 88, 0).
The CMYK color code of persimmon is cmyk (0,63,100,8).
Persimmon has a 22-degree hue, 100% saturation, and a 93% brightness value on the HSV/HSB scale.
Final Thoughts
Persimmon is a vivid color that evokes feelings of relaxation and warmth. The color persimmon is really appealing.
Thus, it is an excellent color choice for any design. You can use the color persimmon in a wide range of applications.
So you can try it out for your interior décor, fashion outfit, advertising projects, and even web design.

Hi, I'm Anthony Tran! Welcome to my site. I live in Arizona and am obsessed with all things related to building an Online Business and working from home. Learn about my journey here.