What Color Is Chambray? About Chambray Color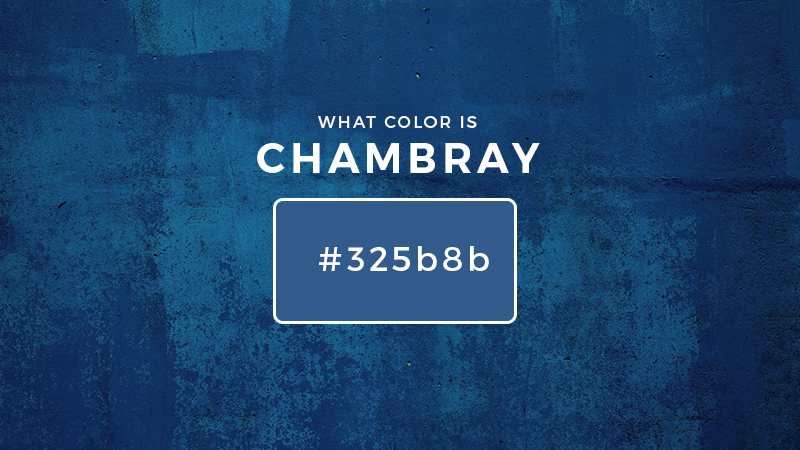 Are you curious about what color is chambray? In this article, you'll learn about chambray blue, what it is, how to decorate with it, and other details about this beautiful color. Read on to learn more.
You probably already know about sky blue, light blue, royal blue, and navy blue, but there are many exciting hues of blue.
There's a chambray blue that you may not know yet. Indeed, chambray blue may be new to some, but everyone has likely seen this color before.
What Color Is Chambray?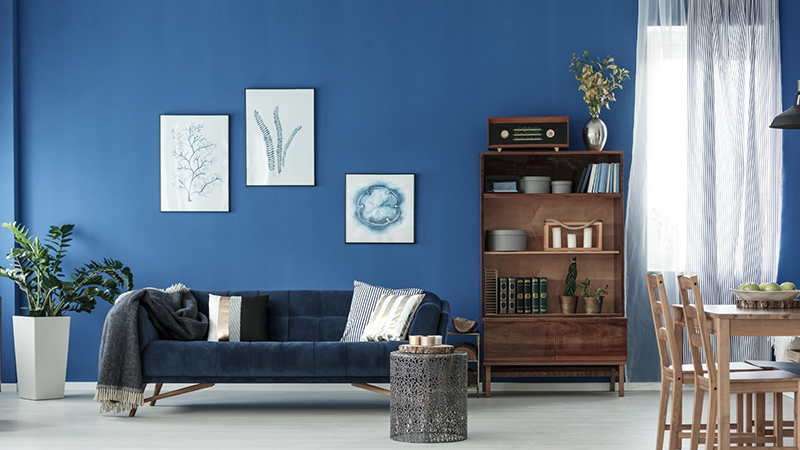 Chambray blue is a gentle gray-blue with the firmness of jeans and the gentleness of a beloved classic shirt.
Chambray gets its name from the pure fabric that resembles light denim. Because chambray is a laid-back fabric, chambray blue is frequently used to convey a sense of calm and tranquillity in a house.
A home decorated in this color is friendly, warm, and well-lived in because of the chambray blue paint, textiles, and accents. It's like your favorite chambray shirt.
These are all wonderful characteristics to have in a house. Chambray blue is a versatile color you can use to produce virtually any look.
Chandeliers and mirrored furniture are good examples of glitzy accessories you can do in chambray.
If you're looking for a garden-chic look, pair chambray blue furniture with pink, teal, or yellow curtains and a bedspread covered in bright floral designs.
You can achieve a more rustic feel by using chambray in natural wood tones with a touch of embroidery. Soft pink adds a subtle feminine touch to chambray blue-dominated rooms.
The color chambray blue has a wide range of applications. Use it and other colors in your house to get the look you want.
Frequently Asked Questions
What is Chambray Color Code?
Many graphic design centers use the HEX color scheme, so if you're in the field, you're probably working with this palette to complete your tasks. Fortunately, entering the HEX code for chambray blue is as simple as entering the number #3C5291.
What to Wear With Chambray Blue?
Pair It With Red
Chambray skirts and red tops, or chambray tops and red skirts, are extremely popular outfit combinations among fashion aficionados. Red handbags and red shoes also pair beautifully with chambray.
For the most part, fashion lovers adore how the red brightens up the ensemble. Chambray also helps to tone down bright hues, especially if you're wearing a large piece of it.
Chambray and Patterns
Because chambray blue is such a delicate shade of blue, many people regard it as almost being neutral. Because it doesn't draw much notice, adding interesting designs and patterns will let it stand out.
Almost certainly, you've encountered examples of leopard print that work nicely. Fashionistas around the world have seen people wearing chambray shirts with flowery skirts. Chambray looks nice with anything from stripes to plaid.
Chambray and Neutrals
Finally, if you want a sophisticated appearance, try wearing chambray blue with a white, cream, or light gray sweater.
Takeaway
Chambray is a lovely hue to use everywhere, from interior design to clothing. Wearing a chambray blue shirt can help you look good in a variety of styles.
For a more sophisticated appearance, consider mixing light gray, ivory, and beige with chambray blue.
Hi I'm Anthony! Welcome to our site. My wife and I are obsessed with all things related to Web Design and Marketing. Learn more about our business journey here: