SISTAHPRENEUR WEBSITE DESIGN
CUSTOM WEBSITE DESIGN PROJECT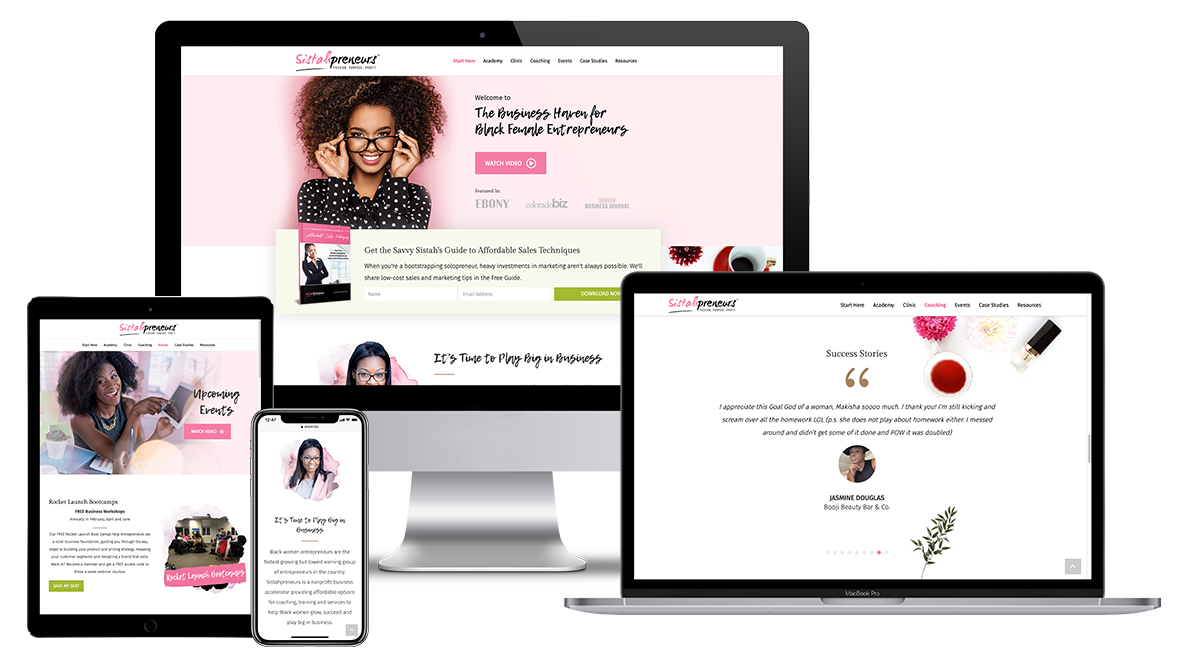 **Please note that photos of website design were taken at date of completion. Current live website may appear different.

"My experience with Marketing Access Pass was nothing short of amazing. I had been looking for a web development company for over a year. They exceeded my expectations on every level. They were extremely responsive, clear about process and organized. But the best part is just how amazing they are at what they do. The attention to detail in my design, the way they captured my vision for the site even better than I had imagined and the quality of all of the back end work - SEO and setting things up so that it would be user friendly for me. I'm just in awe of the job they did. Worth every penny."
~ Makisha Boothe, Owner of Sistahpreneur 
LET'S MAKE YOUR GOALS A REALITY! CONNECT WITH US TODAY...