SAN DIEGO EYELASH EXTENSIONS
CUSTOM WEBSITE DESIGN PROJECT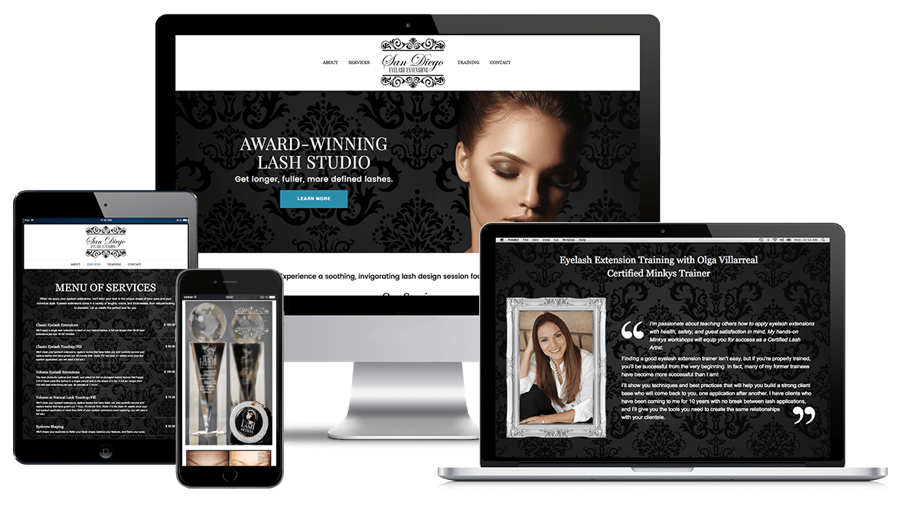 PROJECT OVERVIEW

"San Diego Eyelash Extensions" offers professional eye lash extensions services and cosmetic training courses. Olga Villareal approached Marketing Access Pass with her initiative to create a custom website that could showcase her talents, credentials, and award-winning services.  The company needed a website that was mobile responsive and provided a modern and professional look to attract more clients.
OUR SOLUTION
We created a website that would really speak to their target audience of women.  We utilized colors, photos, and graphics that were clean, sophisticated and fresh to really highlight the great services they offer.  We wanted to increase conversions of visitors to contact the company and thus, we created call-to-action forms throughout the web pages.  We built the new website utilizing WordPress and mobile responsive technology. The website redesign now showcases the various cosmetic services and training while providing information for potential clients to view on the web.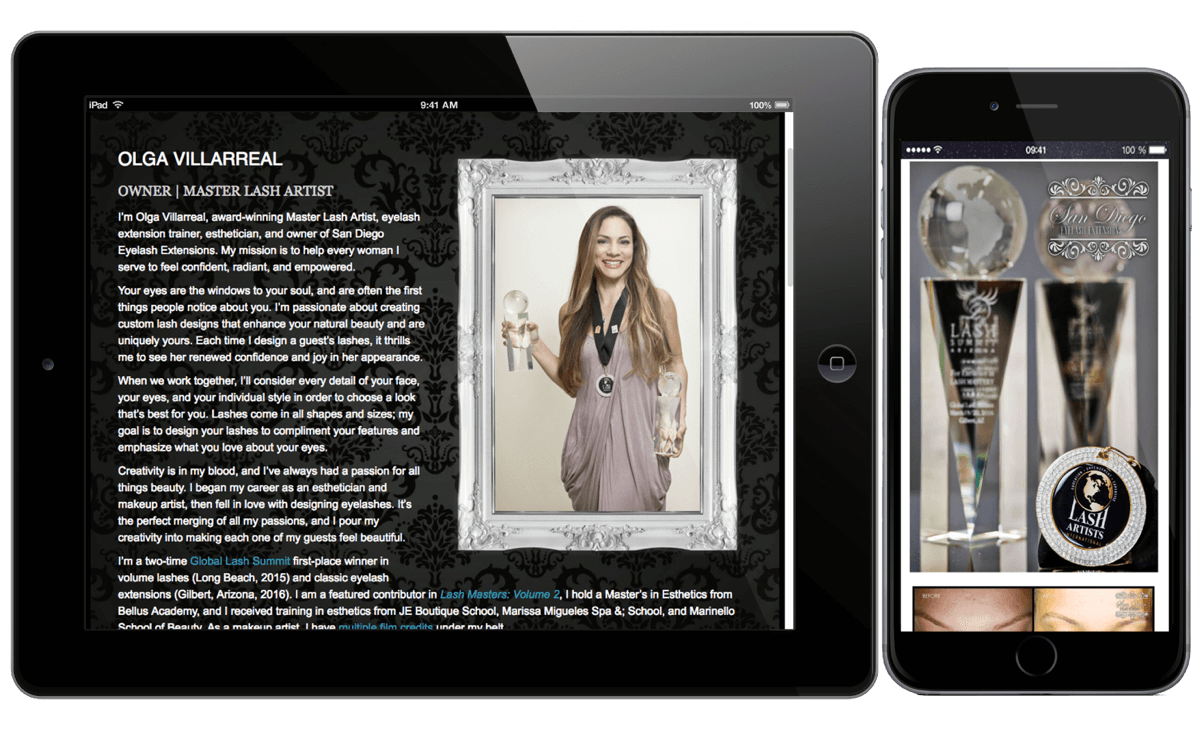 CLIENT TESTIMONIAL
"I first heard about Anthony Tran from a podcast, and I was really impressed by how he described of how a website should look like and all the key elements it should include. I had been struggling on getting my website to where it gave the message out to clients of who I am and what I offer. To set my business apart from the rest. Listening to what Anthony had to say made me think that he was the one to help me on that, and I am glad I made that choice! After signing up with him to work on my website he introduced me to his lovely wife Linh. She was the one to carry out the design for me. She build a proof for me based on a few questions. I revised the design and made some changes to it. Through out the process she was extremely patient and fast with the results. Basically, I had her change almost the whole original design and she was just as excited as I was every time. I am very excited and proud of my new website that it shows exactly what my business and I are all about!" - Olga Villareal, Owner of San Diego Eyelash Extensions

LET'S MAKE YOUR GOALS A REALITY! CONNECT WITH US TODAY...