RANCHO SOLANO SUMMER CAMPS
CUSTOM WEBSITE DESIGN PROJECT


PROJECT OVERVIEW



"Rancho Summer Camps" is the #1 Rated summer camp program in Arizona. Atlas Innovators approached Marketing Access Pass with their initiative to create a custom branded website that could showcase their award winning summer camp programs.  They needed a website that was mobile responsive and provided a modern and fun look to attract more clients.
OUR SOLUTION
We created a website that would really speak to their target audience of women and children.  We utilized colors, photos, and graphics that were bright and cheerful to really highlight the fun activities that were available at the summer camp program.  We wanted to increase conversions of visitors to register for the summer programs and thus, created call-to-actions throughout the web pages.  We built the new website utilizing WordPress and Parallax technology. The website redesign now showcases the summer programs and provides information for parents to view on the web.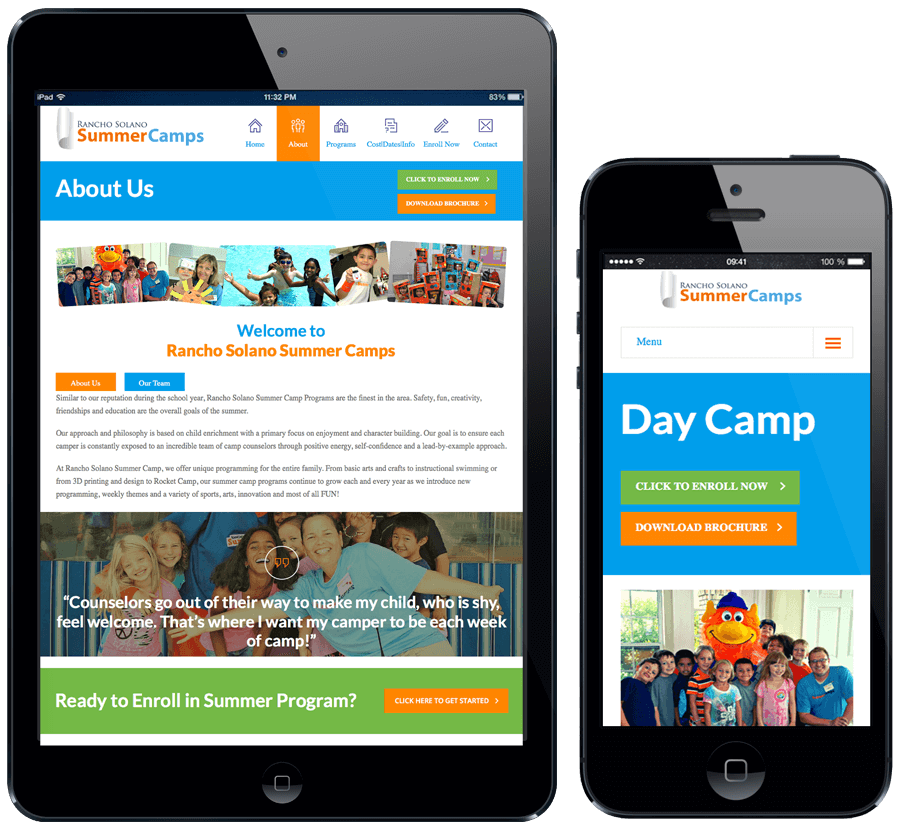 CLIENT FEEDBACK



"Anthony - I hope you are well my friend. I just wanted to let you know that the Rancho Summer Camps website has been rockin'! Everyone loves it & our enrollments are up. No doubt due to the professional looking site! Great work & kudos to you & your design."– Rob Elwood
LETS MAKE YOUR DREAMS A REALITY! CONNECT WITH US TODAY...