CUSTOM WEBSITE DESIGN PROJECT


PROJECT OVERVIEW



"Non-Invasives" is a company that specializes in non-surgical solutions to help clients achieve the body they dream of.  Jason Allan Scott approached Marketing Access Pass with his initiative to create a custom website that could showcase their advanced cosmetic technology.  The company needed a website that was mobile responsive and provided a modern and professional look to attract more clients.!
OUR SOLUTION
We created a website that would really speak to their target audience of women.  We utilized colors, photos, and graphics that were bright and cheerful and fresh to really highlight the great services they offer.  We wanted to increase conversions of visitors to contact the company and thus, we created call-to-action forms throughout the web pages.  We built the new website utilizing WordPress and mobile responsive technology. The website redesign now showcases the various cosmetic programs and provides information for potential clients to view on the web.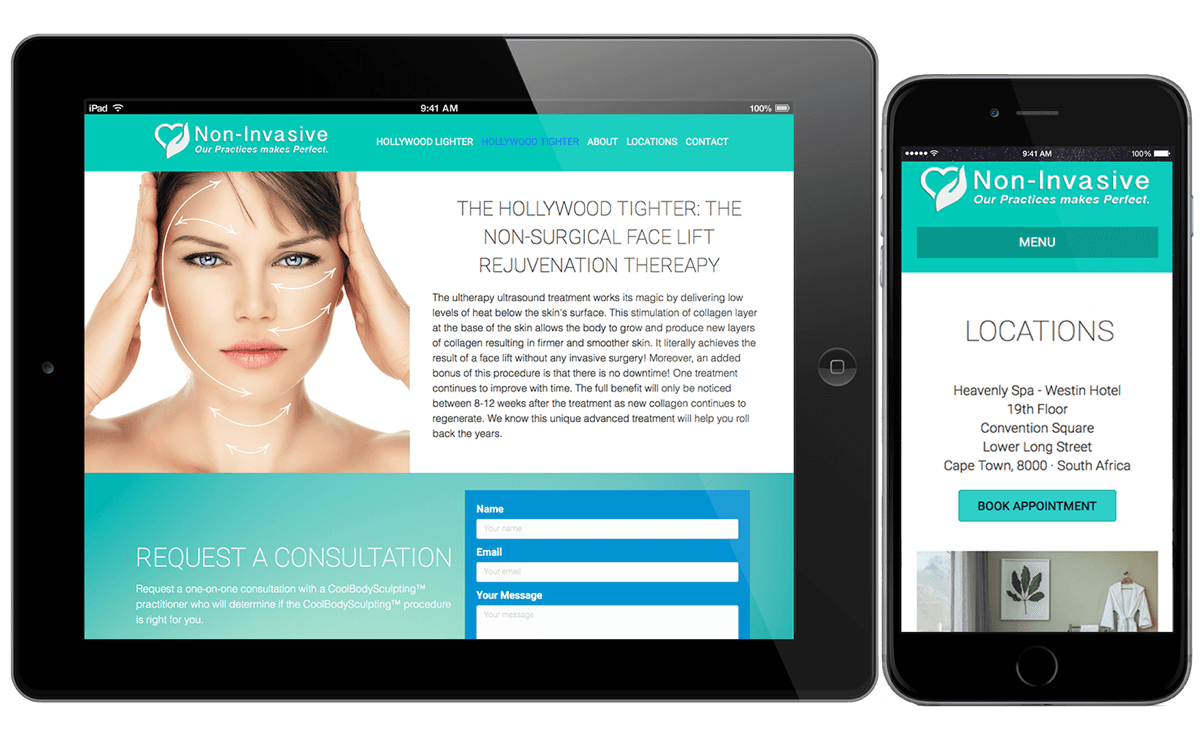 CLIENT TESTIMONIAL
 "Can't speak highly enough of Anthony, Linh and their team at Marketing Access Pass. They have helped me develop an excellent website which is everything I wished for and more. The feedback from clients has been terrific. Anthony and Linh are always available, looking after you personally and no question goes unanswered. You won't regret working with them." – Jason Allan Scott
LET'S MAKE YOUR GOALS A REALITY! CONNECT WITH US TODAY...