CUSTOM WEBSITE DESIGN PROJECT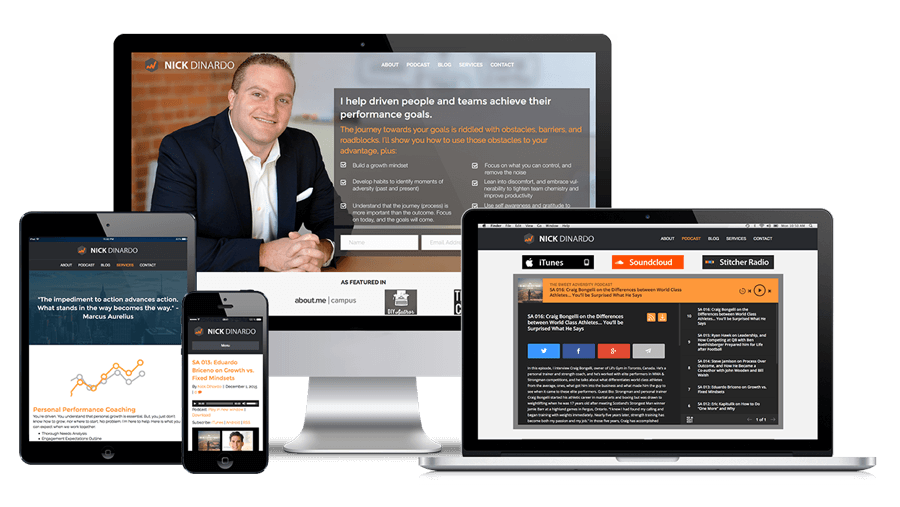 PROJECT OVERVIEW



"Nick DiNardo" is a High Performance Coach, Best-Selling Author, Speaker, and Podcast Host.  He approached Marketing Access Pass with his initiative to create a custom personal branded website that could showcase his speaking business, performance coaching, and Amazon book.  After several years of trying to design a website himself he decided to get a fresh design that matches all of his accomplishments. 
OUR SOLUTION
We built the new website utilizing the WordPress content management system.  We wanted to showcase all of Nick's accomplishments, great testimonials, media appearances, and podcast episodes.  We chose the color scheme based off his book cover design.  Nick wanted an emphasis on his professional speaking career and to direct traffic to listen to his podcast "The Sweet Adversity Podcast."  We also integrated the Smart Podcast Player into the design, and an ability to subscribe to his show via iTunes, Stitcher and more.  The new website now showcases Nick's personal and professional background.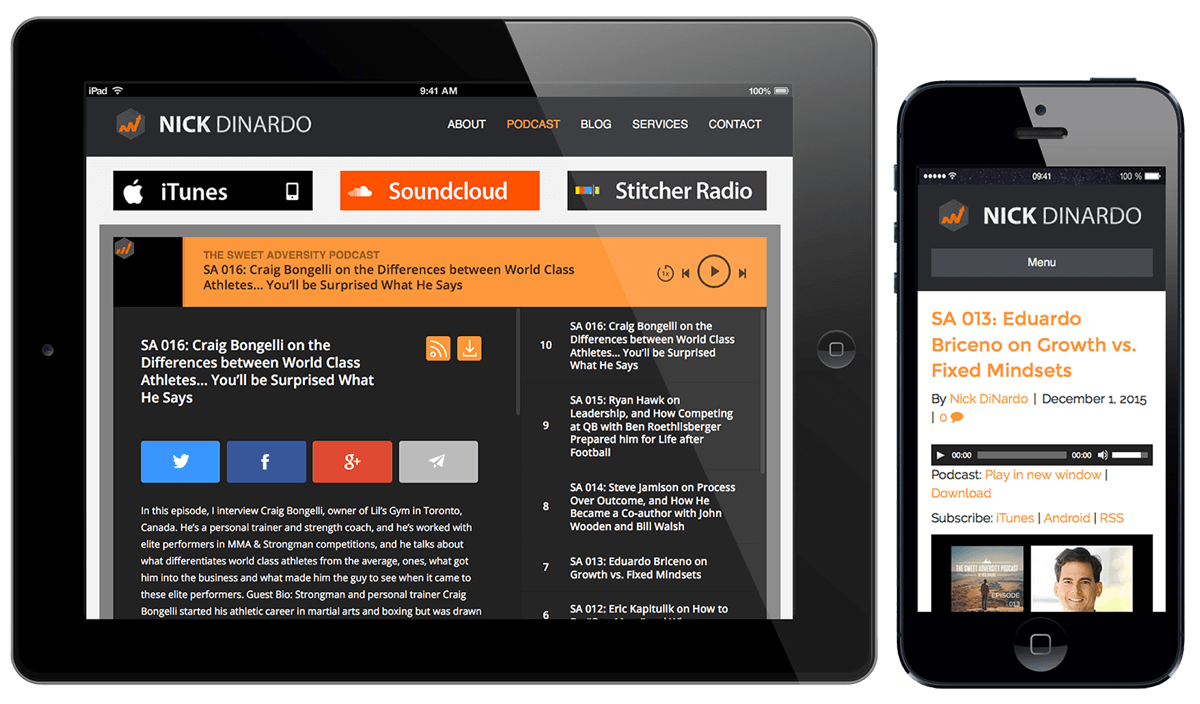 CLIENT TESTIMONIAL



"If you are looking to take your website to the next level...there is no one I recommend more highly than Anthony Tran at Marketing Access Pass. He is collaborative, seeks to really understand your needs, and he communicates clearly throughout the development process. Thank you Anthony!" ~ Nick DiNardo

START YOUR DESIGN PROJECT
LETS MAKE YOUR DREAMS A REALITY! CONNECT WITH US TODAY...