CUSTOM WEBSITE DESIGN PROJECT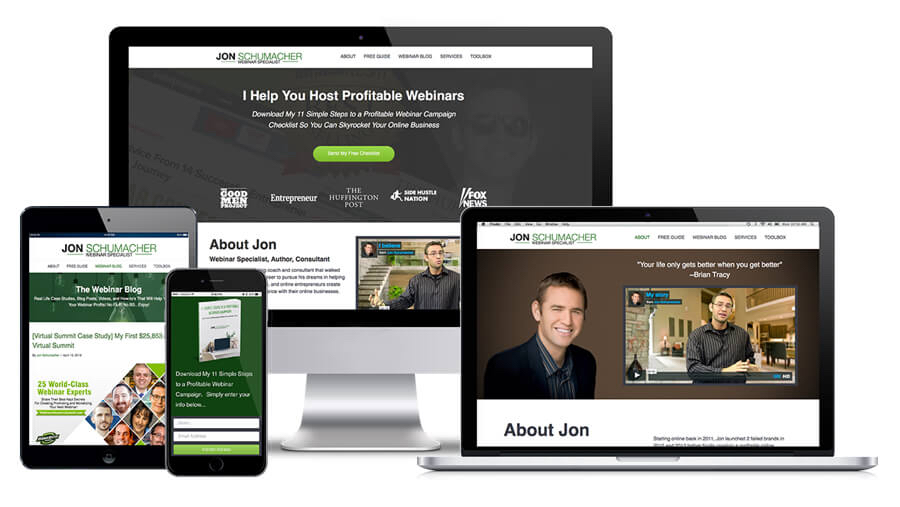 PROJECT OVERVIEW



"Jon Schumacher" is a webinar specialist and consultant who helps you double your webinar profits.  Jon needed help to build a personal website to improve his conversions and elevate his online brand.  He wanted to work with a team that not only understood his needs as a business owner and coach, but also had a background in marketing.  He approached Marketing Access Pass with his initiative to create a custom website that could showcase his brand, experience, and products.
OUR SOLUTION
Jon Schumacher has great credentials and experience as a webinar consultant.  We wanted to showcase his ability to provide real results to clients.  We gave him a clean design that was easy to navigate for users who were tuning into his blog and video content.  We integrated email optin forms strategically throughout his site to increase conversions. The website design now showcases Jon's personal and professional background, blog, and consulting services.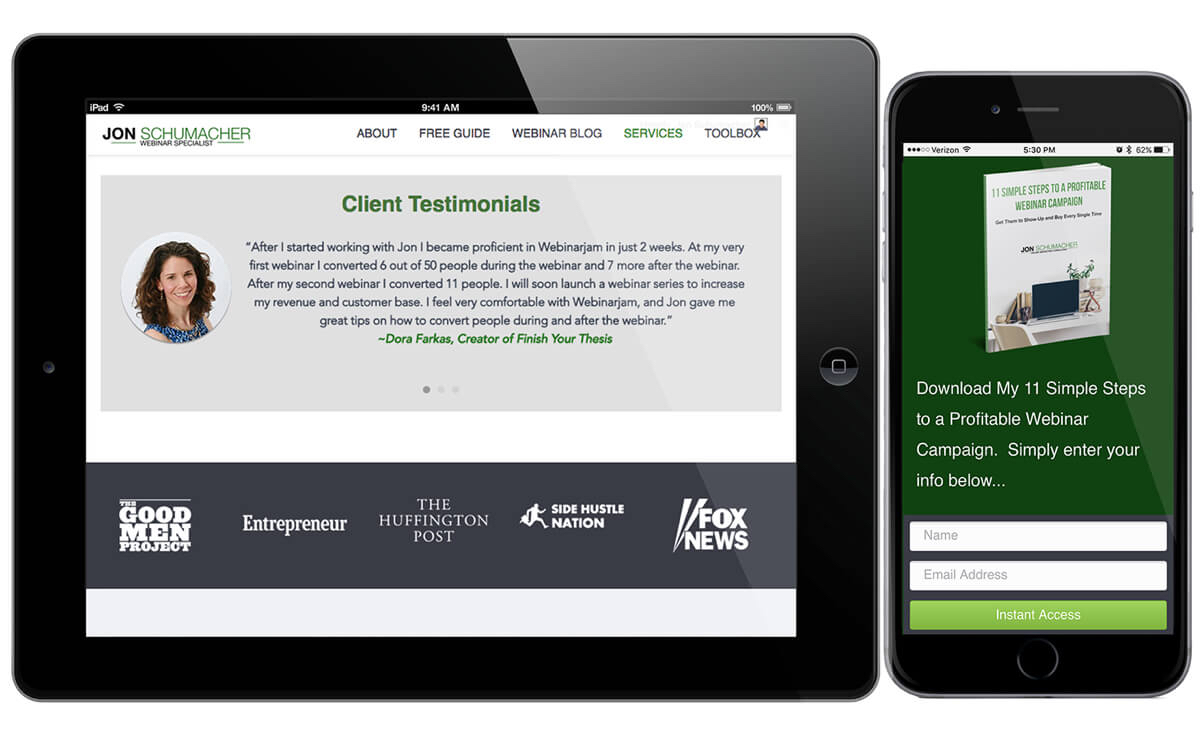 CLIENT TESTIMONIAL
"Before working with Anthony and Linh of Marketing Access Pass my website was average at best. It just didn't display the professionalism that was going to attract quality clients and customers. Anthony and Linh changed all of that. They recreated my brand with a beautifully designed website while being professional, punctual, and state of the art in their approach.  Now I can feel confident that my website is top notch. I am getting more client inquiries and sales as a result of their work.  If you have the chance to work with Anthony and Linh of Marketing Access Pass, do it.  I can't recommend them enough." - Jon Schumacher
LET'S MAKE YOUR GOALS A REALITY! CONNECT WITH US TODAY...