CTL Website Design Project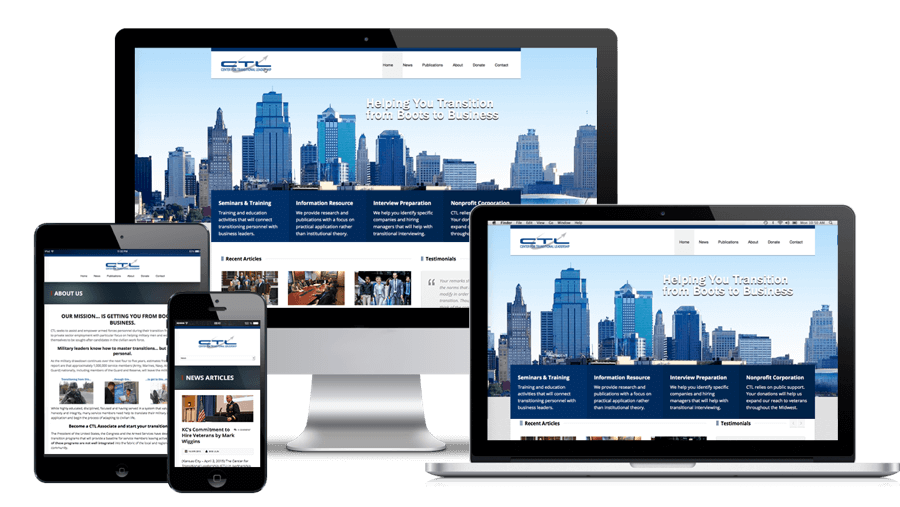 PROJECT OVERVIEW



"Center for Transitional Leadership" is a non-profit organization that helps military personnel transition to the business world.  Bob Ulin had written a best-selling book that helped veteran's transition from the military to the corporate world.  He needed a website that would provide information about the organization and provide resources mentioned in the book.  Bob approached Marketing Access Pass with his initiative to create a custom branded website that could showcase the brand, leadership experience, and the book.  Anthony was the perfect fit because of his prior military background, website design, and marketing knowledge.
OUR SOLUTION
Marketing Access Pass wanted to highlight the fact that the CTL organization was located in Kansas, thus we added a city-scape background to the homepage.  We also wanted to highlight Bob Ulin's Transition book by creating landing pages to promote it.  We integrated PayPal with a donation form to collect money from supporters of the organization.  We built the new website utilizing WordPress and email marketing technology. The website redesign now showcases Bob Ulin's personal and professional background and showcases his book on Amazon.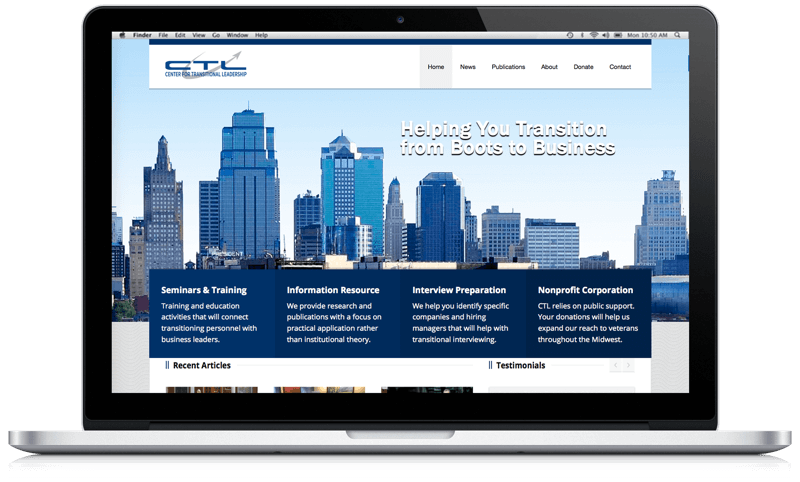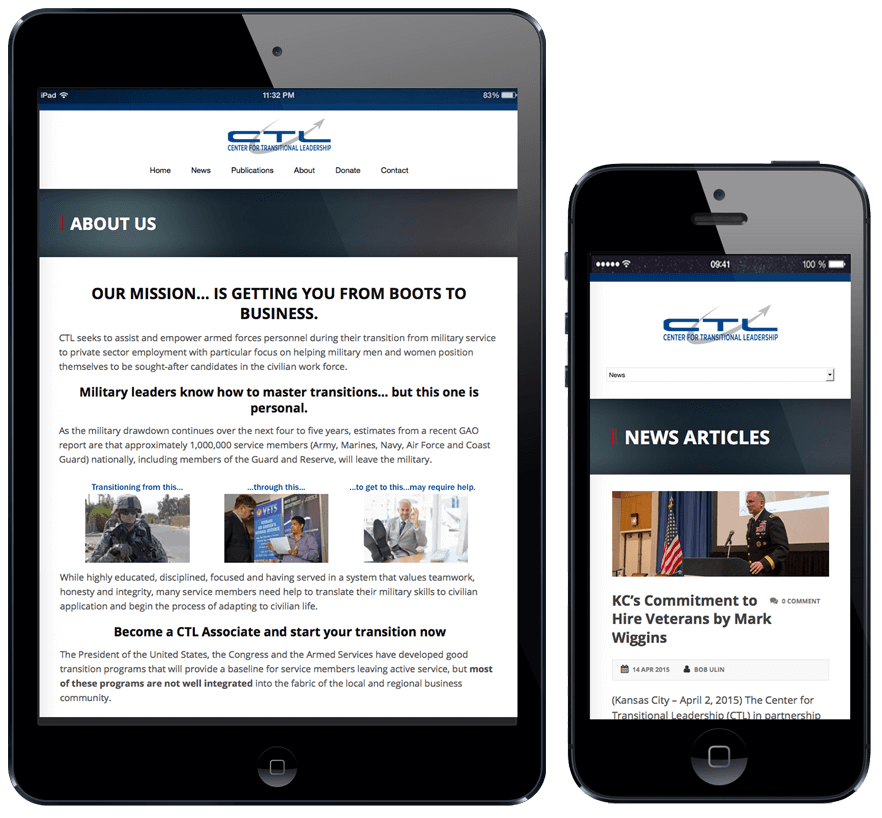 CLIENT TESTIMONIAL

"I was referred to Anthony Tran by a colleague who had a good experience in developing his website. I found that working with Anthony and his team was very convenient and professional.  Not being an expert, I needed help and Anthony was there to guide me along the way. He was highly responsive and delivered my website on time and within budget. You will not go wrong having Anthony on your team." - Bob Ulin, Chairman and CEO, Center for Transitional Leadership, Inc.