CUSTOM WEBSITE DESIGN PROJECT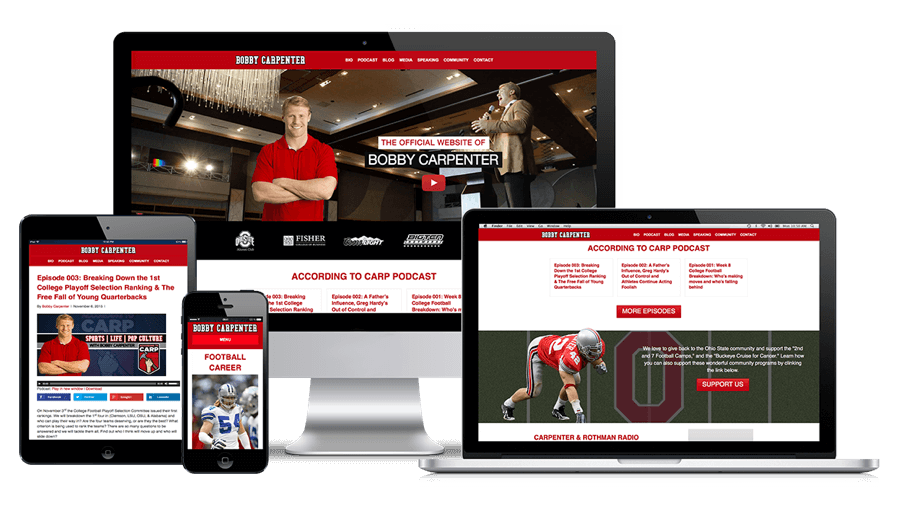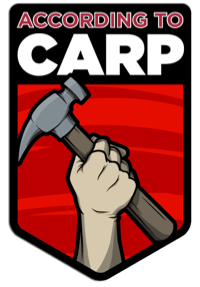 PROJECT OVERVIEW



"Bobby Carpenter" is a NFL Football player, TV & Radio Sportscaster, Motivational Speaker, and Podcast Host.  He approached Marketing Access Pass with his initiative to create a custom branded website that could showcase his speaking business, professional sports broadcasting experience, and his NFL football career.  He needed a brand new website built from the ground-up.  Bobby already had a loyal social media fan following on Twitter and LinkedIn.  Unfortunately, he didn't have a "homebase" to drive traffic to, and to stay in touch with his fans.  He also needed a website that could showcase his podcast show "According to Carp."
OUR SOLUTION
We built the new website utilizing WordPress and Parallax technology.  We wanted to showcase all of Bobby's professional Football and Media experience so we made that the central theme of the site.  We chose the color scheme based off of his alma-mater Ohio State University.  Bobby wanted an emphasis on his professional speaking career and to direct traffic to listen to his new podcast "According to Carp."  We also created a section that displays his podcast with Mp3 players, and an ability to subscribe to his show via iTunes, Stitcher and more.  The new website now showcases Bobby's personal and professional background.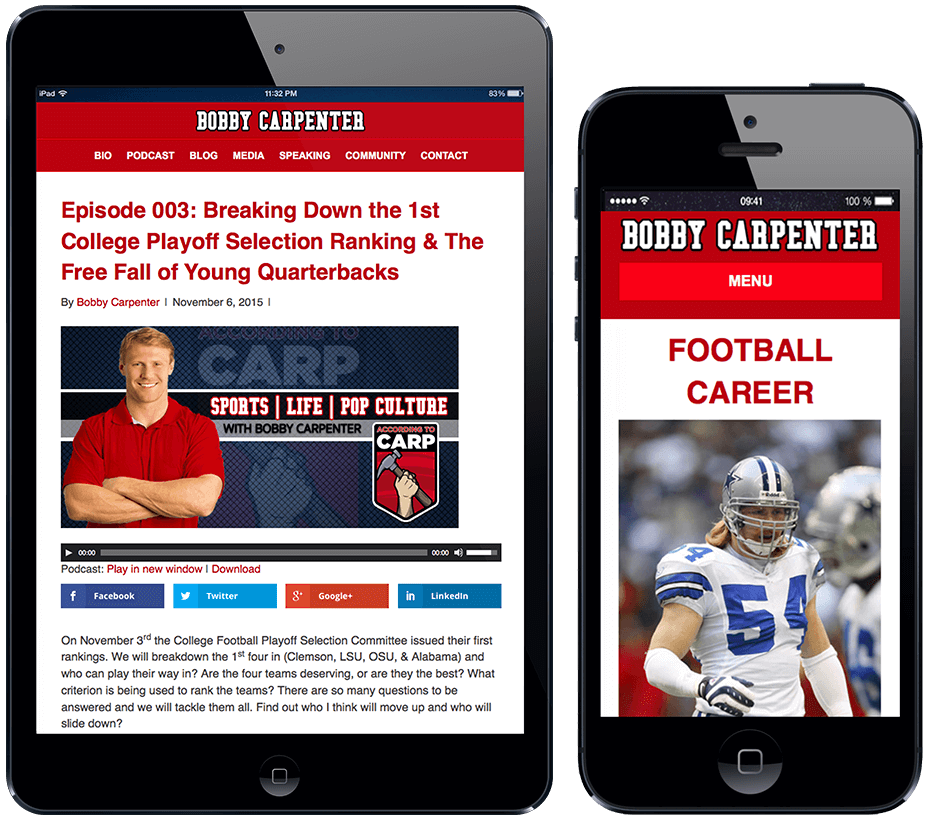 CLIENT TESTIMONIAL



"Anthony was terrific to work with during the entire process of designing my site. From inception to completion he was quick and responsive to my needs. Without knowing exactly what I wanted, he was able to provide me with a dynamite website that I am constantly getting complimented on. I would recommend him to anyone regardless of the site sophistication. Anthony can handle it."
- Bobby Carpenter

START YOUR DESIGN PROJECT
LETS MAKE YOUR DREAMS A REALITY! CONNECT WITH US TODAY...